All Benefits
All Benefits
Avis Car Rental Discount
provided by
Avis
Montana Farm Bureau members receive up to 35% off Avis base rates* with Avis Worldwide Discount (AWD) number.  
In addition, enjoy additional offers** like dollars off, a complimentary upgrade, or a free weekend day. 
Avis Car Rental operates one of the world's best-known car rental brands with approximately 5,450 locations in more than 165 countries.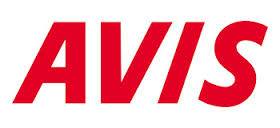 Budget Car Rental Discount
provided by
Budget
Montana Farm Bureau members always save up to 30 percent off Budget base rates*  

Plus, get other great offers** like dollars off, a free upgrade, or a free weekend day.  Budget Car Rental is one of the world's best-known car rental brands with approximately 3,350 locations in more than 120 countries.

*Discount rates may vary between 5 and 30 percent, depending on time of year, availability and other factors.

**Farm Bureau discount may NOT be stacked with other BCD corporate or membership discounts.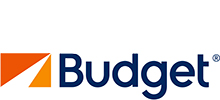 Budget Truck Rental Discount
provided by
Budget Truck Rental
Save 20% off Budget Truck rentals  
 
Montana Farm Bureau members can now save 20% off Budget Truck Rental! Use your discount to save 20% on consumer rental rates and mileage charges on Budget Truck's broad range of offerings, from cargo vans up to 26' box trucks!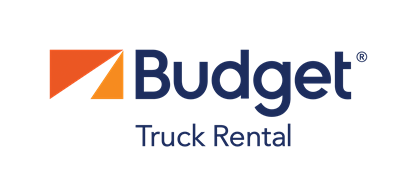 Case IH Tractor & Equipment Incentive Program
provided by
Case IH

Caterpillar Equipment Discount
provided by
Caterpillar
SAVE UP TO $5,000 ON CAT EXCAVATORS, SKID STEERS, WHEEL LOADERS AND MORE 
Montana Farm Bureau members* can save up to $5,000 on the purchase or lease of eligible Cat® wheel loaders, small and medium dozers, backhoe loaders, compact track loaders, multi terrain loaders, skid steer loaders, telehandlers, mini hydraulic excavators and excavators. Members also receive an additional $250 credit on select work tool attachments purchased with new Cat machines (Promotion excludes Buckets, Forks, Thumbs, and Coupler attachments). These discounts can be combined with any current retail discount, promotion, rebates or offers available through Caterpillar or its dealers, with the exception of the Cat NCBA membership incentive.
For a complete list of eligible Cat equipment discounts, click HERE!
To redeem your discount, use your membership information to obtain a certificate. You must present the certificate at time of purchase or lease quote to receive the discount. One certificate required per machine. Eligible Farm Bureau members may obtain an unlimited number of certificates, but certificates do expire. If you have questions or need help obtaining the certificate, please call (406) 587-3153 or visit your local FB office.

Choice Hotel Discounts
provided by
Choice Hotels
Farm Bureau members are eligible to
save up to 20% off best available rates
at
participating Ascend
®
, Cambria Suites
®
, Clarion
®
, Comfort Inn
®
, Comfort Suites
®
, Econo Lodge
®
, MainStay Suites
®
, Quality Inn
®
, Rodeway Inn
®
, Sleep Inn
®
, and Suburban Extended Stay
®
 hotels.

Vision Plan Discounts
provided by
Coast To Coast Vision
Coast to Coast vision plan is a national network of eye care professionals. Farm Bureau members will realize a savings of 20%-60% off the normal retail costs and 10-30% on medical eye exams and surgical procedures, including LASIK where available.



Delta Hotels Helena Colonial
provided by
Delta Hotels Helena Colonial
The Delta Hotels Helena Colonial offers a special discounted rate to Montana Farm Bureau Federation members.  Amenities include complimentary shuttle service to the airport, office, shopping or local attractions, Marriott Rewards Program, Grab and Go options, free bottled water in the room, full service 24-hour fitness center and premium bedding and towels.
Special Corporate Discounted Rate of
20% off Best Available Rate
per night (Plus taxes & fees) 
This rate is for any room type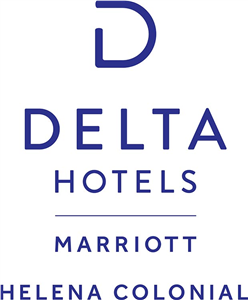 Farm Bureau Bank
provided by
Farm Bureau Bank
Farm Bureau Bank has built its entire existence around the lifestyle and needs of farmers and ranchers across America. Here to help grow traditions, give back to agricultural communities, and offer financial convenience for your unique way of life, Farm Bureau Bank is committed to serving you. 
Proudly serving Farm Bureau members with benefits such as:
High-Earning Deposit Accounts

Personal & Business Credit Cards

Vehicle & Equipment Loans

Business Banking

…and more!

Farm Bureau Discount RX Program
provided by
Farm Bureau Discount RX
As a Farm Bureau® member, you and your family have access to a FREE Prescription Drug Card program. Save up to 80% at more than 68,000 national and regional pharmacies.

This program has "LOWEST PRICE" logic to guarantee that you pay the lowest price on your prescriptions (you pay the lower of a discount off the Average Wholesale Price-AWP, a discount calculated off MAC Pricing, or the Pharmacy Promotional/Retail price). This plan is not insurance.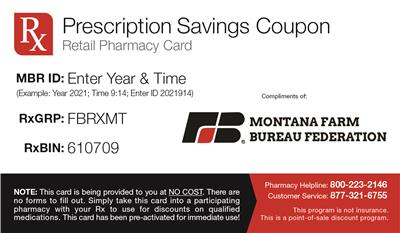 Ford Exclusive Cash Reward
provided by
Ford
Montana 
FARM BUREAU MEMBERS RECEIVE $500 EXCLUSIVE CASH REWARD ON THE PURCHASE OR LEASE OF A NEW MAVERICK, RANGER, F-150, OR SUPER DUTY®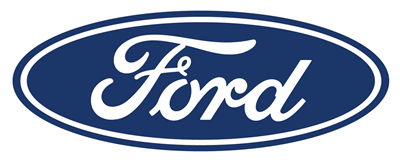 Grainger Industrial Supply
provided by
Grainger
EXCLUSIVE FARM BUREAU MEMBER PRICES AND FREE SHIPPING AT GRAINGER!
Montana Farm Bureau members get deep discounts on critical equipment and supplies AND enjoy free standard ground shipping* when ordering items online, over the phone or at your local Grainger branch.
Farm Bureau members receive deep discounts on products in the following categories:
Pneumatics -15%
Pumps- 15%
Plumbing: Pipe, Valves, Fittings- 15%
Plumbing: Other- 15%
Power Transmission- 15%
Fleet and Vehicle Maintenance- 10%
Manufacturing: Lubrication- 10%
Lighting- 15%
Cleaning: Consumables- 10%
Cleaning: Other- 10%

HVAC: Filters- 15%
HVAC: Other- 15%
Motors- 15%
Paint, Equipment, and Supplies- 10%
Safety: Facility Safety- 10%
Safety: Footwear- 17%
Safety: People Safety- 10%
Electrical- 15%
Hand Tools- 15%

 
John Deere's GreenFleet™ Loyalty Rewards program
provided by
John Deere
Farm Bureau members receive an upgraded John Deere Rewards membership (Platinum 1) unlocking EXTRA DISCOUNTS on equipment, parts, and merchandise.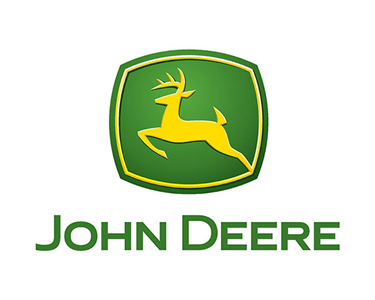 LandTrust
provided by
LandTrust
LandTrust is the leading recreation access network. Ranchers & farmers partner with LandTrust to safely & simply tap into recreation income through hosting people looking for outdoor recreation and agritourism activities like horseback riding, hunting, fishing, harvesting, farm tours, bird watching, & more on their land. With LandTrust, farmers & ranchers stay 100% in control of their land, it's completely free to sign up and get started, we handle liability & payment processing, and there's no commitment or exclusivity.
Montana Farm Bureau members who sign up and list their properties on LandTrust.com receive a 90% revenue share— significantly more than the 85% revenue share standard landowners receive. Members also receive a waived first sportsman booking fee when booking their first experiences on the LandTrust platform. 

Life Line Screening
provided by
Life Line Screening
Did you know that you may be at risk for life-threatening diseases and yet have no symptoms?  Life Line Screening can evaluate your risk for several of todays most critical – and often undiagnosed – healthcare problems.

In less than an hour, you can be screened with painless, non-invasive, advanced ultrasound technology for stroke and other disease prevention in the convenience and comfort of your own community.

The screenings are performed by a highly qualified and skilled technologist and reviewed by a board-certified physician.  You'll receive a confidential written report within 15 days and are encouraged to share the results with your doctor.

Offered locally at community sites coast-to-coast, Life Line Screening may be coming to your neighborhood.

Easy

In a little more than an hour, you can be screened with painless, non-invasive, ultrasound technology for stroke, aneurysms and heart disease.

Accurate

Our staff of healthcare professionals use the latest technology to provide hospital quality preventive screenings. Our board-certified physicians carefully review your results. Then you and your doctor will have the information you need to work together towards improving your health.

Convenient and Affordable

We're coming to your community to provide you a wide variety of comprehensive screening packages at a discount. Select the health screening package that's right for you.

Your SAVINGS as an Montana Farm Bureau member:

Get 4 SCREENINGS for just $135. Because you are a valued member of the

Montana Farm Bureau, call today to receive a FREE Osteoporosis Risk Assessment.

Tests include:

Stroke/Carotid/Artery Disease
Atrial Fibrillation/Heart Rhythm
Abdominal Aortic Aneurysm
Peripheral Arterial Disease


MDLive
provided by
MDLIVE
Talk to a doctor, anywhere, anytime, straight from your phone!

Montana Ag Safety Program
provided by
Montana State Fund Workers Compensation Discount
Providing Montana's farmers and ranchers with resources, training, and support to increase workplace safety within Montana's agriculture industry. 
At no cost, receive: 
Safety trainings and resources for Montana Safety Culture Act compliance.
One-on-one safety consultations.
Safety plans and employee training programs tailored to your operation.
On-site review and support.

Farm Bureau Insurance
provided by
Mountain West Farm Bureau Mutual Insurance Company
Mountain West is here to serve Montana Farm Bureau Members. Mountain West is a multi-line insurance company, serving the needs of individuals, families, and businesses throughout Wyoming and Montana for over 65 years. Their mission is to provide financial peace of mind for our customers with competitive, quality products and services. 
provided by
Reward Program
Farm Bureau's neighborhood watch program will help protect your property by paying $500 to $2500 for information leading to an arrest.*

*Certain limitations & exclusions apply.


StoneX ®
provided by
StoneX ®
StoneX® offers exclusive discounts to Montana Farm Bureau® members on agricultural price risk management tools.  This includes customized commodity marketing plans, powerful data management solutions, financial execution products, market insights and education.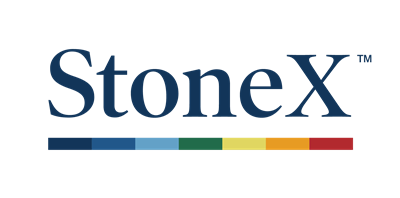 Thrifty Car Rental Discount
provided by
Thrifty
Whether your travel is for business or pleasure, you'll receive discounted prices on car rentals.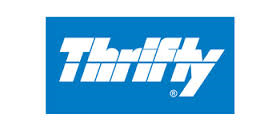 Wyndham Hotel Group Discount
provided by
Wyndham Hotel Group
Whether you are looking for an upscale hotel, an all-inclusive resort or something more cost-effective, Wyndham Hotels & Resorts has the right hotel for you! As a Montana Farm Bureau member, you will save up to 20% off the Best Available Rate* at over 8,000 participating hotels worldwide. Discover the benefits of booking your vacation with Wyndham Hotels & Resorts as a Montana Farm Bureau  member. Our vast portfolio of hotels and resorts offer a variety of accommodations to meet your travel needs. Wherever people go, Wyndham will be there to welcome them.