ACE Program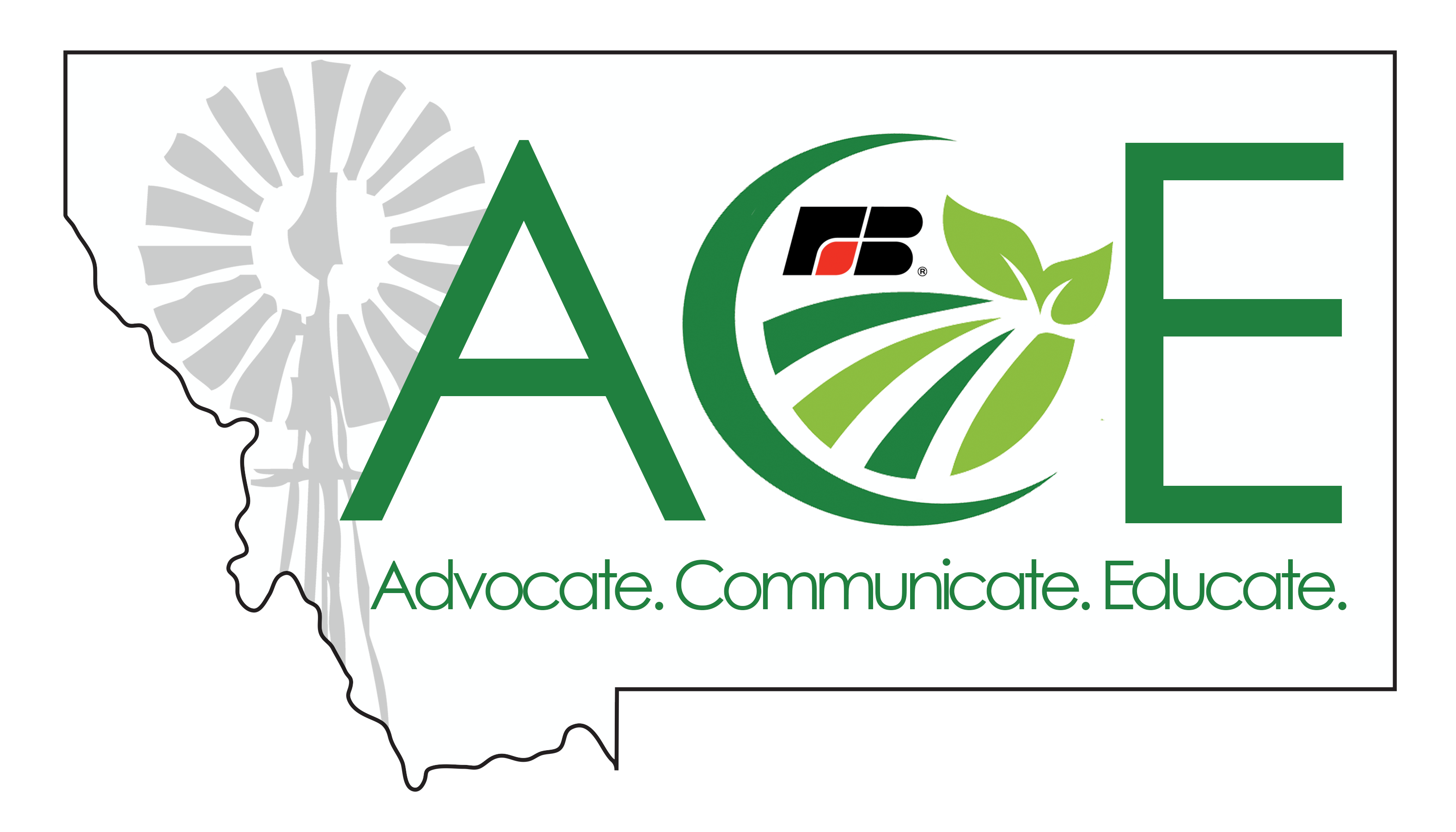 Montana's Premier Agriculture Leadership Program
Montana Farm Bureau's ACE program is designed to empower Farm Bureau members to be confident, effective leaders in their County Farm Bureau and local communities. Advocacy follows leadership and with practiced, ever-evolving leadership skills, participants will be prepared to actively advocate on key industry issues.  
Program Description
Armed to communicate industry issues, participants will be able to represent Farm Bureau interests and agriculture at a local, state and national level. ACE participants will receive an in-depth approach to leadership and how to apply it. More than that, ACE participants will learn to identify the needs of their own communities and the role they, and Farm Bureau, have in serving those needs. Without a vibrant, healthy grassroots foundation we cannot profoundly affect change on the policy issues impacting agriculture.
Program Focus
Developing Leaders
Engaging Local Communities
Issues Advocacy
Upon Completion of the Program
Graduates will have gained skills and understanding of the following areas:
Advocacy
Active Listening
Public Speaking
Coalition Building
Industry Issues and Public Policy
Conflict Management
Communication with Elected Officials, Media and Non-Ag Audiences
Program Details and Eligibility:
Applications are available on www.mfbf.org and are due by December 1, 2022.
Applicant must be a voting member in good standing with their county Farm Bureau.
Applicants must be willing to meet all time commitments associated with the program
Participation is limited to 10 individuals. The 2023 class will be announced in December 2022.
Selected participants are required to pay a $500 tuition fee.

You are encouraged to reach out to your county Farm Bureau and seek sponsorship.

Selected participants are required to sign, date and return a commitment form plus the tuition fee by December 31, 2022.

Montana Farm Bureau Federation


Attn: 2022 ACE Application




502 S. 19th Ave, Ste. 104




Bozeman, MT 59718

Lodging and some meals will be provided during seminars.
Calendar
During this year-long program, participants will attend six seminars focused on enhancing advocacy skills and leadership development. Throughout the year, class members will also participate in one-on-one virtual coaching sessions with an expert in leadership development.   
The dates for the 2023 program are:
January 19-20, Bozeman: Leadership Development
March 23-24, Helena: Issues Advocacy & Legislative Affairs
May 4-5, Bozeman: Working with the MEdia and Communicating with Consumers 
June 5-6, Bozeman: Rural Development & Problem-Solving at MFBF Summer Conference
August 25-26, Bozeman: Grassroots Engagement
November 8-10, Billings: ACE Program Graduation at MFBF Annual Convention
Questions?
Contact Sue Ann Streufert or Liv Holt
Sue Ann: sueanns@mfbf.org or 406-587-3153
Liv Holt: livh@mfbf.org or 406-581-3996
---
Learn More