Foundation
EDUCATION, RESEARCH, and COMMUNITY SUPPORT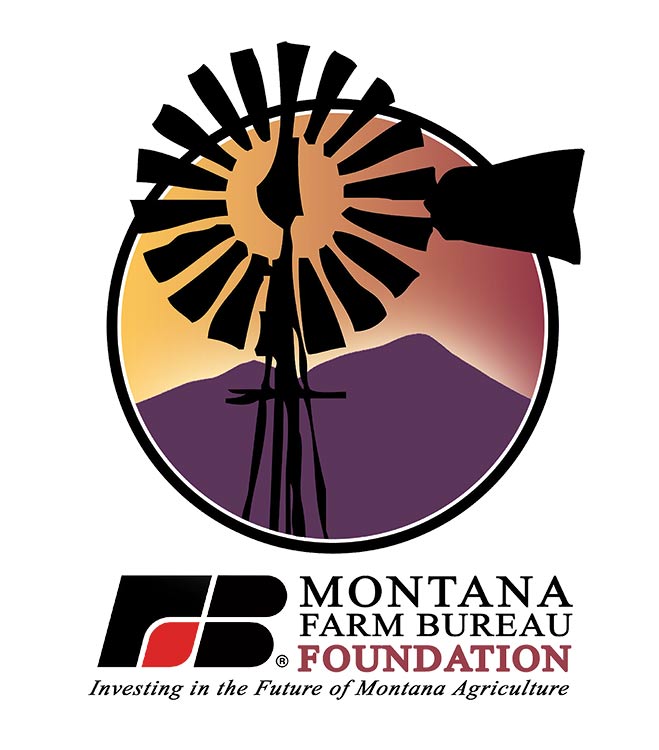 The mission of the Montana Farm Bureau Foundation (MFBFo) is to support Montana agriculture through education, research, and community support, with a special emphasis for the development of our youth.
How does the MFB Foundation carry out its mission? 
Assisting in Education:  Whether it's funding an adult agricultural education program or providing materials to urban students, we realize that our support is fundamental in providing future leaders with the knowledge and skills they need in order to be effective.        
Encouraging Research:  Recent improvements in technology have made agriculture both more efficient and more productive. In order to ensure and continue this current progression and to give Montana's producers the most up-do-date information, we work closely with similarly-interested groups.        
Supporting Montana's Rural Communities:  Agriculture reaches every corner of the state and is the main artery of rural Montana. In giving youth the opportunity for leadership and offering educational programs, we work to broaden the impact of Montana agriculture.
With continued support, the MFB Foundation is able to offer yearly programs in an effort to promote youth education in agriculture, including: the annual Youth Speech Contest, Mini Grants throughout the year, the Bernard Greufe Honorary Scholarship, the Young Farmer and Rancher (YF&R) Scholarship to the American Farm Bureau Federation national YF&R leadership conference in February. Many other programs and funding opportunities support groups such as Agriculture in Montana Schools, Montana 4-H, Montana FFA, REAL Montana and the Montana State University College of Agriculture.        
MFBFo is a qualified charity under IRS tax code 501 (c) (3) making all donations tax deductible for our supporters.
For more information on ways you can "Invest in the Future of Agriculture" by supporting the Montana Farm Bureau Foundation, please call the state office at 1-800-823-2676 or email Scott Kulbeck at  scottk@mfbf.org.
Donate
MFB Foundation Scholarship Applications Now Available
Click here for the Montana Farm Bureau Scholarship Portal.
By creating an account in our Scholarship Portal you will be able to apply for this scholarship and view other Farm Bureau scholarships for which you may be eligible.
Scholarships Offered
Montana Farm Bureau Foundation Future of Agriculture Honor Scholarship - The $1,500 Future of Agriculture Honor Scholarship Application is administered by the Montana Farm Bureau Foundation through generous donations from Seed Source, Inc. of Toston, MT.  The purpose of this scholarship is to assist students towards the completion of a degree in a field pertaining to agriculture. A special emphasis will be given to applicants who have shown ingenuity in agricultural production and advancement of small scale agriculture. 1) Applicants must be pursuing a major, minor or graduate degree in a field pertaining to agriculture from an accredited institute of higher education.  2) Students must be enrolled at that institution for the Fall 2021semester and achieved at least a sophomore level of education.

Bernard Greufe Honor Scholarship - The $1,500 Bernard Greufe Honor Scholarship was established to assist Montana Farm Bureau members and children of members pursue a higher education. 1) Applicants must be pursuing a degree from an accredited institute of higher education. Award is not limited to students pursuing a degree or career in agriculture.

2021 Collegiate Young Farmer & Rancher Scholarship - The Montana Farm Bureau Foundation will award one (1) $1,000 scholarship to a current member of the Collegiate Chapter of Young Farmers and Ranchers at MSU Bozeman, UM Western, Miles Community College or Dawson Community College. The purpose of this scholarship is to assist Collegiate Young Farmer and Rancher members in pursuing a higher education.          
MFB Foundation - Available Grants
MFB Foundation Mini-Grant Application