Donate Today!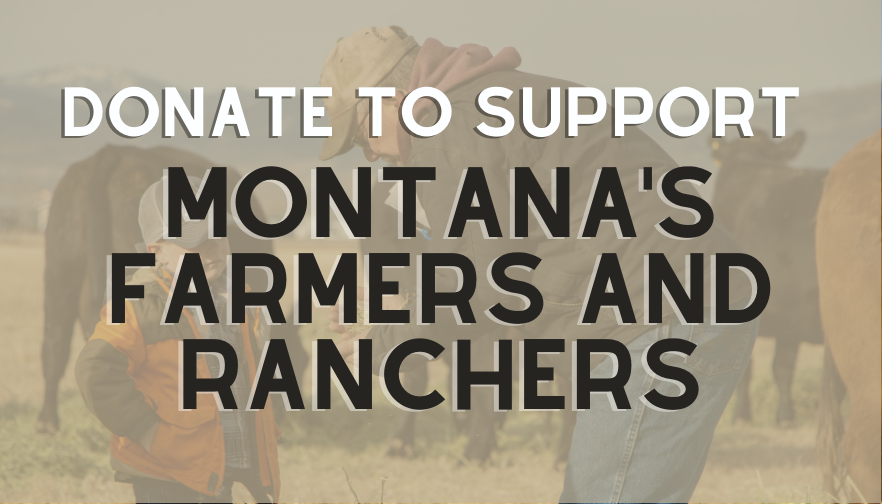 Your contribution makes a difference for Montana farmers, ranchers, future generations of agriculturists and more! Donate today to support Montana agriculture through education, research, and community support, with a special emphasis on the development of our youth.
Montana Farm Bureau Foundation Program of Work
Supporting Education and Awarding Scholarships
Montana Farm Bureau Foundation provided more than $5,000 worth of agricultural education materials to classrooms and organizations throughout Montana. We gave out 5,000+ Food and Farm Facts, Ag Mags and pencils printed with farm facts. These materials provide students with accurate information about how agriculture feeds the world and cares for the environment. 
MFBFo supports youth education and leadership development by working with organizations such as Montana FFA Foundation, Montana 4-H and Montana Youth Agriculture Literacy.  Our Foundation provided over $10,000 in scholarships during 2020-2021, including the Future of Ag Honor Scholarship, the Collegiate Young Farmer and Ranchers Scholarship and the Bernard Greufe Honor Scholarship so that Montana youth can receive the training and education they need.
Leadership Development
Our Foundation is in its 9th year of providing tuition scholarships for members of the REAL Montana program (Resource Education and Agriculture Leadership) and its fourth year of supporting the MFBF ACE (Advocate, Communicate, Educate) program. We also provide funding for leadership development workshops and speakers to benefit attendees at Montana Farm Bureau events. The Foundation annually provides $6,000 in program funding for Collegiate Young Farmer & Rancher organizations at Montana State University, University of Montana Western, Miles Community College and Dawson Community College. This program support allows the Young Farmer and Rancher clubs to attend leadership development training events, conduct community support projects and network with other students who are working toward a career in agriculture.
Community Support 
Each year Montana Farm Bureau Foundation awards ten $1,000 mini-grants funding community-based programs such as an agricultural education program in central Montana, an agricultural science fair in western Montana, a bee drone mapping project in north-central Montana and more.  During the Montana Farm Bureau Foundation Centennial Celebration we issued $100,000 in economic development grants to support business development in rural Montana.

MFBFo is a qualified charity under IRS tax code 501 (c) (3) making all donations tax deductible for our supporters.