Search Benefits
Member Benefits
Featured Benefits
Caterpillar Equipment Discount
provided by
Caterpillar
SAVE UP TO $5,000 ON CAT EXCAVATORS, SKID STEERS, WHEEL LOADERS AND MORE 
Montana Farm Bureau members* can save up to $5,000 on the purchase or lease of eligible Cat® wheel loaders, small and medium dozers, backhoe loaders, compact track loaders, multi terrain loaders, skid steer loaders, telehandlers, mini hydraulic excavators and excavators. Members also receive an additional $250 credit on select work tool attachments purchased with new Cat machines (Promotion excludes Buckets, Forks, Thumbs, and Coupler attachments). These discounts can be combined with any current retail discount, promotion, rebates or offers available through Caterpillar or its dealers, with the exception of the Cat NCBA membership incentive.
For a complete list of eligible Cat equipment discounts, click HERE!
To redeem your discount, use your membership information to obtain a certificate. You must present the certificate at time of purchase or lease quote to receive the discount. One certificate required per machine. Eligible Farm Bureau members may obtain an unlimited number of certificates, but certificates do expire. If you have questions or need help obtaining the certificate, please call (406) 587-3153 or visit your local FB office.

Ford Exclusive Cash Reward
provided by
Ford
Montana 
FARM BUREAU MEMBERS RECEIVE $500 EXCLUSIVE CASH REWARD ON THE PURCHASE OR LEASE OF A NEW MAVERICK, RANGER, F-150, OR SUPER DUTY®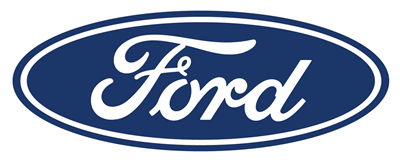 LandTrust
provided by
LandTrust
LandTrust is the leading recreation access network. Ranchers & farmers partner with LandTrust to safely & simply tap into recreation income through hosting people looking for outdoor recreation and agritourism activities like horseback riding, hunting, fishing, harvesting, farm tours, bird watching, & more on their land. With LandTrust, farmers & ranchers stay 100% in control of their land, it's completely free to sign up and get started, we handle liability & payment processing, and there's no commitment or exclusivity.
Montana Farm Bureau members who sign up and list their properties on LandTrust.com receive a 90% revenue share— significantly more than the 85% revenue share standard landowners receive. Members also receive a waived first sportsman booking fee when booking their first experiences on the LandTrust platform. 

Farm Bureau Insurance
provided by
Mountain West Farm Bureau Mutual Insurance Company
Mountain West is here to serve Montana Farm Bureau Members. Mountain West is a multi-line insurance company, serving the needs of individuals, families, and businesses throughout Wyoming and Montana for over 65 years. Their mission is to provide financial peace of mind for our customers with competitive, quality products and services.