We Stand at a Tipping Point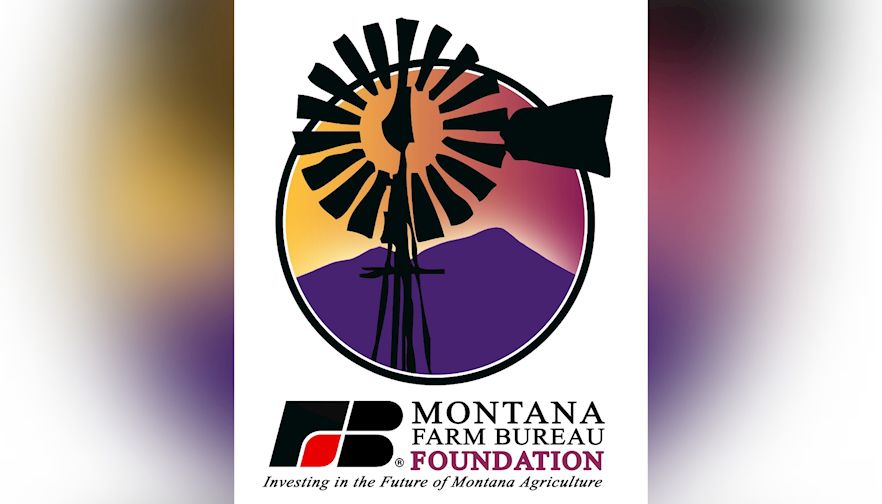 The Montana Farm Bureau Federation is the state's largest ag organization. A powerhouse when it comes to representing the opinions of thousands of farmers and ranchers across the state; we know the business of preserving our industry. Those preservation efforts don't stop in Helena or even in D.C.; Farm Bureau also recognizes that real preservation means sustaining our family farms and ranches and investing in the next generation.
Enter the Montana Farm Bureau Foundation. With a strong emphasis on youth programs, the Foundation supports Montana agriculture through research, education and community development. The Foundation Speech Contest has been around for many years, but recently we've partnered with Montana FFA and the speech contest now takes place during the FFA State Convention. The contest is open to students in the 7th, 8th and 9th grade.
This year's topic was:

Montana Farm Bureau celebrates its 100th year as a farm and ranch organization in 2019. What are the biggest challenges that agricultural industry will face in the next 100 years? Consider:
How can Farm Bureau help address those challenges?

What can you do to help address the challenges facing agriculture?
Gus Turner, an 8th grade student from Missoula won first place with the following prepared speech.
Imagine it's the year 1919…women are allowed to vote for the first time, farms are mostly small family operations but farmers are quickly buying more land and increasing their production due to World War I. the Montana Farm Bureau begins here in Bozeman on Feb. 5th.

Now, let's jump forward 100 years…we now have unlimited access to information at our fingertips, there are electric cars and even cars that drive themselves. We find farmers on small hobby farms, small production farms and large commercial farms. Less than 2% of the population actually works in agriculture and there is a steady decline in farms in the US, yet the population is steadily increasing.
The Montana Farm Bureau, which celebrates 100 yrs this year has many challenges in their next 100 years. The biggest one I see is access to farmland. In 1919 there were 104.5 million people in the US and in 2019 there is 329 million people, but in 2050 there will be approximately 438 million people inhabiting the US, so right off the bat we need to increase our food production by 75% by 2050. Then these people are also going to need places to live and with the steady increase of urbanization it will lead cities to abandon their roots in farming and start developing the soil that has been plowed by our families for generations and turning it into real estate. This is a very real problem which organizations like the Farm Bureau will be facing.

Communities around the US need to start taking action now to preserve land for farms before it's too late. The Farm Bureau can help local governments as they look at how to develop land while still preserving farmland. Communities big and small need to think about how to sustainably provide food for their growing population and not depend on producers thousands of miles away.
Missoula is a good example of a community who is quickly growing and quickly losing its local ag land. With 20% of land which is suited for agriculture in Missoula county sitting within 2 miles of city limits, it puts this valuable land at great risk for development. Since 2007, many farm organizations have formed and are working on educating the local government and community about the importance of ag land and helping preserve some of that land. Collaborating with these groups and helping advocate with local governments is a great place for Farm Bureau to start.

My family farm happens to be within a mile and half of the city limits of Missoula. We farm on some of the best Ag land in the couty. Because it's flat and close to town it is a prime target for residential development and since 2007, we have seen a lot of houses being built in our area. Our family has spoken out against this development because we believe in agriculture and feel Missoula benefits from having farms close to town. I personally have attended City Council meetings in support of saving local farmland and I advocate for agriculture through my involvement in FFA and 4-H.
We stand at a tipping point for Montana farmland, much of the public and those in the government are uneducated about the need for agriculture not only for our next meal but also for the next 100 years and beyond. With leadership from the Montana Farm Bureau, those of us who care about the future of agriculture can be empowered to stand up and have a voice for continued access to farmland so that we can celebrate another 100 years of farming and ranching in the great state of Montana.
Want more news on this topic? Farm Bureau members may subscribe for a free email news service, featuring the farm and rural topics that interest them most!