The Perfect Recipe: Key Ingredients to Leadership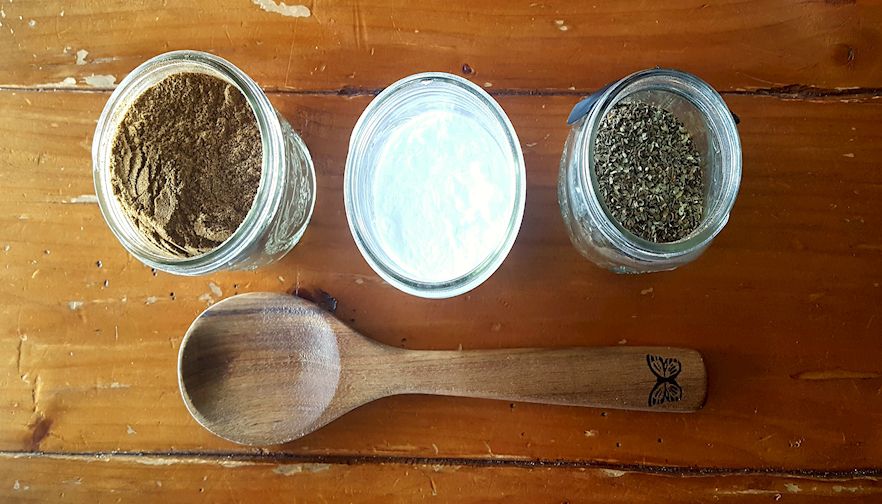 A restaurant kitchen provided the perfect setting for a discussion on 'key ingredients' for leadership during the Young Farmer and Rancher Leadership Conference this past February in Reno, NV. Maria Morukian and Matt DeMarco of MSM Global Consulting provided some fantastic insight into key leadership characteristics during the workshop.
The word 'chef', when translated, literally means 'chief' or 'boss'. While the title of 'chef', 'chief' or 'boss' sounds enticing to a great many of us; you can't do it all alone. You need talented people alongside you to help accomplish goals.
First, we need to identify what we're looking for in effective leaders.
Effective leaders are team-players and strong communicators who empower those around them instead of micro-managing every move. Leaders are most beneficial when they can successfully combine aspects of these 3 key ingredients.
Flexibility
"There are other ways to make the corn bread!"
First we need to understand our most preferred style of leadership, our least preferred and everything in between.
Do you prefer to:
Direct--You set goals and expect they are met. You provide specific instructions and give clear guidance to followers.
Mentor--You develop followers by taking time to assess what they need. You provide feedback and guidance to build both competency and autonomy.
Delegate--You organize the work and assign followers tasks to complete. You get agreement on timelines, roles and responsibilities.
Collaborate--You look to followers to participate in defining goals and how to achieve them. You delay decisions or actions to allow time for further discussion and debate.
Inspire--You imagine a vision for an improved future and generate enthusiasm for the vision. You motivate followers by articulating the important role they play in the vision.
Rank these from your most preferred to your least preferred. When are these approaches most effective? Least effective? What happens when they are misused?
Understanding what style of leadership we prefer and acknowledging what situations that style works best in helps you visualize the need for flexibility when working with different groups or in changing situations.
Self-Awareness
Through our experiences we create stories and interpretations of situations based on past experiences. Practicing self-awareness will help you understand how those past experiences impact you as a leader.
Maria and Matt refer to The Ladder of Inference to help others visualize this concept; we select data based on our beliefs; we reinforce beliefs based on the data we select. As a leader you should take a step back, what's the story you're telling and what are the potential consequences of our actions?
Practicing Self-Awareness
Put the situation into context, shift your own mindset, take a breath
Challenge our own 'story'-empathy for their perspective
Try to understand others' 'story'
Empathy
Empathizing with someone can be a hard skill to master. Often, the lines between empathy and sympathy are blurred. It's not about always being nice, it's about being smart in how we interact with other people. This video by Dr. Brene Brown helps put into perspective what true empathy looks like.
True empathy fuels connection by staying away from judgement and recognizing emotion in other people.It's a choice—and it can be a very vulnerable one because you have to bring something to your mind that stirs up the same feelings.
So, how can you demonstrate empathy in your leadership role? First, pay attention to non-verbal cues like facial expressions and body language. Always ask questions to understand and when you get an answer to your question, thank them for their openness and trust in you.
Barriers to Empathy
Trying to fix it—"what you should do is…"
Silver-lining it—"well, at least… "(feels like we're shoving it under the rug)
Superficial response—"you think your situation is bad, the same thing happened to me..."
These three words are casually thrown around by many, but when we truly think about the kind of leaders who influence us most, chances are they all possess a winning combination of these three traits. It may not always be easy. It does require work and conscious effort to change our own habits and mind set.
Whether you're a 'chef' a 'boss' or a 'chief', these three leadership traits won't steer you wrong the next time you're ready to take on a leadership role.
Want more news on this topic? Farm Bureau members may subscribe for a free email news service, featuring the farm and rural topics that interest them most!