Success Favors the Prepared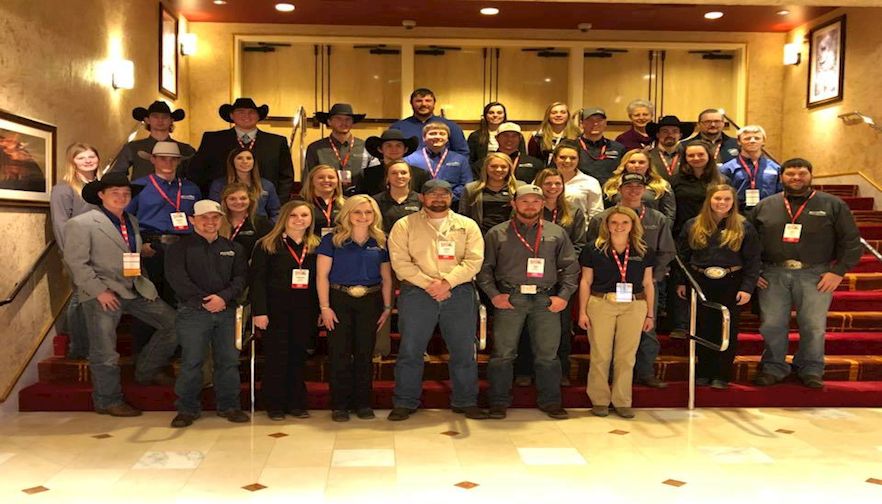 I'm from Melville where I own and operate a cow/calf and hay ranch with my family and am a member of Sweet Grass County Farm Bureau. I spent five years in the U.S. Navy before returning to Montana, earning a diesel mechanic certification and moving back to the ranch. I met a lot of people from all around the country during my time in the military and those interactions made me realize how far removed most people are from anything related to agriculture and food production. As young farmers and ranchers, we're not only pushed to be experts in our industry but we also need to develop skills that allow us to be effective spokespeople for what we do.
As a first time attendee to the Young Farmer and Rancher Leadership Conference, I wasn't sure what to expect and how much of the information would be useful to me. I was impressed by the magnitude of the conference—there was great turnout from nearly every state in the country—and the quality of the workshops and information I had access too.
I really enjoyed the workshop on market volatility and managing risk. We are generally price takers for our livestock and commodities but we can certainly make strategic decisions to put ourselves in the best position possible. The speakers in that workshop challenged traditional mentalities about markets and risk management. One of the presenters made a great statement, "Success favors the prepared. Always keep yourself educated." As a young rancher, I'm especially interested in learning about how to competitively market my family's product; markets can be intimidating but they can also open up a lot of doors.
If you ever have the chance to attend this conference, I encourage you to do so.
Here's my three reasons why:
Showcases how large and diverse the agriculture industry is. We often get stuck in our own world, consumed by our own workload. It's easy to forget there's agriculture in every state and other young people who face similar challenges we do.
Top notch networking. Not only did I meet many people from other parts of the country and different sectors of agriculture, but I also had the chance to learn a lot more from and about the other Montana YF&R's that came on the trip. We often operate with similar goals but how we achieve those goals can be different for everyone. It's nice to have a chance to share ideas and experiences.
Create and expand your own style of management. Not everyone can or wishes to run the family farm or ranch the same way as previous generations. Technology, consumer demands and available resources are changing; we can't keep doing stuff the same old way.
This conference was an eye-opening experience and provided opportunity for young farmers and ranchers, like me, to get exposure to current industry trends, learn from experts, and seek innovative ideas from other young producers.

Want more news on this topic? Farm Bureau members may subscribe for a free email news service, featuring the farm and rural topics that interest them most!