'S-HAY-ring' the Love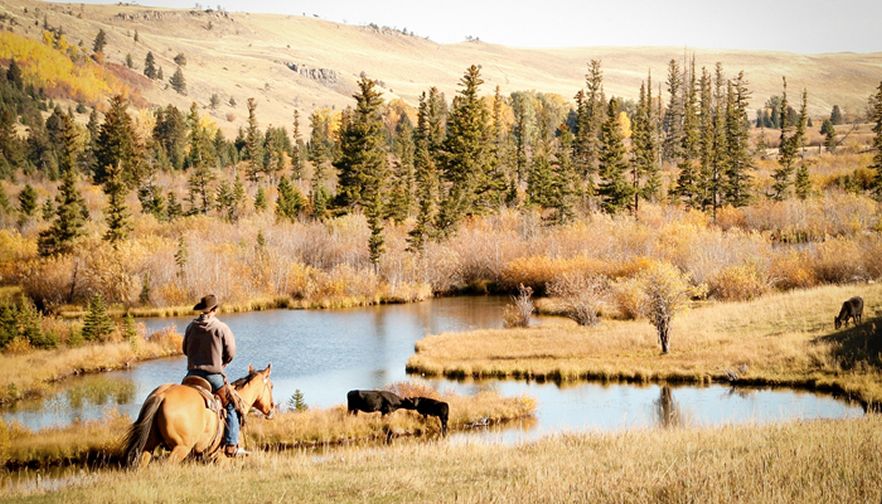 Recently, we've been sharing a lot about the awesome generosity of our friends at the Wadena County Farm Bureau in Minnesota. Wadena County President Craig Neil and Vice President Brian Roth love bird hunting in Dawson County and enjoy the community. When they read about the record-breaking drought taking place in Montana this past summer, they wanted to help. What resulted was a collaboration of Wadena, Cass, East Ottertail and Todd County Farm Bureaus soliciting hay donations for Farm Bureau members in Dawson County.
If you've followed the progress on the Hay Lift Fundraiser page on Facebook then you likely know that last week, this group of Minnesota Farm Bureau members collected six loads of donated hay for members of drought-stricken Dawson and Wibaux counties! "We know that Mother Nature is in charge, and there are a lot of elements outside of our control in farming and ranching," said Brian Roth. "It was an easy decision for our county Farm Bureaus to come together to help them out. We don't think of it as being anything special. We just do it because we know it is the right thing to do."
Gene Evans, Dawson/Wibaux County Farm Bureau President and Brian Roth, VP of Wadena County Farm Bureau were featured on Voices of Montana February 9th talking about the hay lottery.
To determine how to divvy up the hay, leadership in Dawson/Wibaux counties Farm Bureau decided the best approach would be to have a 'hay lottery' and allow for any voting member of that county to put their name in the drawing. Members had until Saturday, February 19 at 3:30pm to enter their name in the drawing. County President Gene Evans announced the winners via a Facebook Live from the Farm Bureau booth at the GATE show in Glendive.
With six names in the drawing it was easy to decide where the six loads of hay went—congratulations to the winners of the hay lottery!
Bob Falin
Ed Scarr
Kenny Nemitz
Tana Canon
George & Jenni Rice
Nick Burrman
Winners are responsible for arranging delivery of the hay and loads will begin arriving this week!
We're grateful and humbled by the efforts of Wadena County and the others who generously donated hay—thank you! The winter of 2017 saw little to no moisture for much of eastern Montana, by spring and early summer it had turned into serious drought, forcing many to sell livestock. Summer raged on as one of the worst fire seasons on record with some of the largest blazes concentrated in eastern Montana. Now, as we're in the grip of a bitter winter that doesn't seem ready to slow down any time soon, this gesture is another reassuring sign of how far the ties of our Farm Bureau Family stretch. We should all be proud to belong to a community that eagerly reaches across fence lines, county lines and even state lines to help a neighbor in need.
Want more news on this topic? Farm Bureau members may subscribe for a free email news service, featuring the farm and rural topics that interest them most!