Ranching 101:Dents and Dings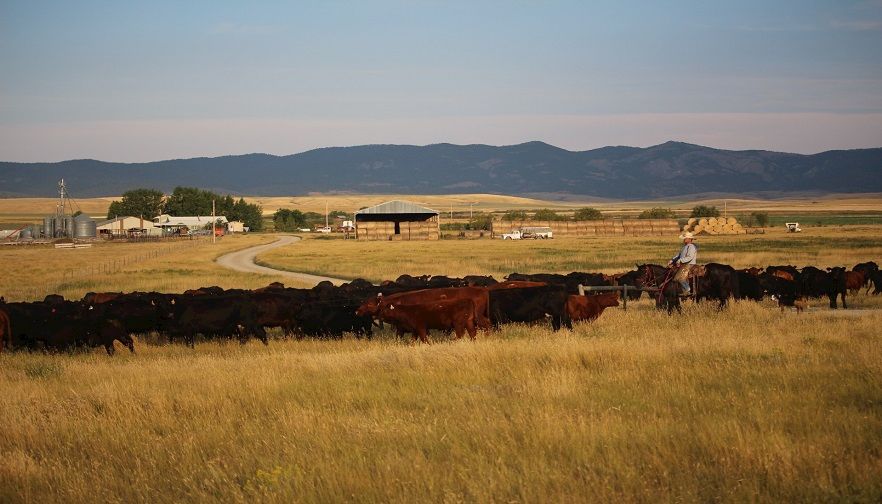 Last winter I was driving down Main Street in Lewistown when I had to dive into the snowbank in order to avoid sideswiping a vehicle that had pulled over to park, then decided they didn't want to. And there I was stuck in the snow. I was grateful that traffic could slowly get around me, but was wondering what to do.
Then I saw the driver and her passenger get out of the vehicle which had put me in this predicament and they walked back to my car. The two teenagers were very apologetic and asked what they could do to help. I thought a little push would get me out of the snowbank and thanks to the two young ladies, and a couple of gentlemen, that is just what happened.
I am proud of these two young ladies. They owned their mistake and did what they could to make it right. I am thankful for the two gentlemen who took time out of their day to help and I am proud to live in a community where people have the patience and manners to help each other. It is the little things, such as taking the time to push someone out of a snowbank, that make a great community.

I was really glad I didn't have to turn in an insurance claim, but it did get me thinking about all the little, and sometimes not so little, dents and dings that happen on the ranch. Over the years there have been quite a few of those things we really didn't want to explain to our Farm Bureau insurance agent.
Once such incident was when Hubby had hooked up the stock trailer and left on his 4-wheeler to go move some cows. I loaded horses in the trailer and took off to meet him about two miles up the creek. Half way through the summer fallow field the trailer came off the ball and tore a 16-inch gash in the box of the pickup. The old paint horse and his bay partner were not too happy when they had to scramble to keep their feet when the trailer jolted. I did not think to check to make sure Hubby had secured the latch on the trailer. If it had been the boys, who were still in high school at the time, I may have thought to check their work, but not the Hubby's. There is still a gash in the box of the red ford pickup and the tailgate has long since been removed.

Then there was the super bowl incident a couple of years ago. We are always calving on super bowl Sunday and the guys watch the game in between cow checks. I parked my car in what I thought was an out of the way spot, not realizing it was right in the path my son usually used to turn his pickup around when he left for home. Yup, you guessed it. He backed into my car and dented both passenger-side doors. Needless to say, that did not end his day well.
The bulk fuel tank for the ranch sat across the road from the garage. When I lived at the ranch, I backed into at least two different vehicles that were left parked at the tank. The next generation now lives in the ranch house. I know of at least one incident where my daughter-in-law has done the backing into. The fuel tank now has a new home.

The most recent incident was with my daughter-in-law on her way home from work. She was three miles from home on a twenty-three-mile drive, when something came out of the dark and ran into the side of her pickup and put a huge dent in the box. We never did figure out what it was, but think it was a deer. Her pickup is now at the body shop. It is a standing joke that the Descheemaekers have their own personal corner there.
Descheemaeker is part of a family ranching operation East of Lewistown. She volunteers her time to various agriculture related organizations including Fergus County Farm Bureau, Montana Farm Bureau and Montana's Longest Table.
Want more news on this topic? Farm Bureau members may subscribe for a free email news service, featuring the farm and rural topics that interest them most!