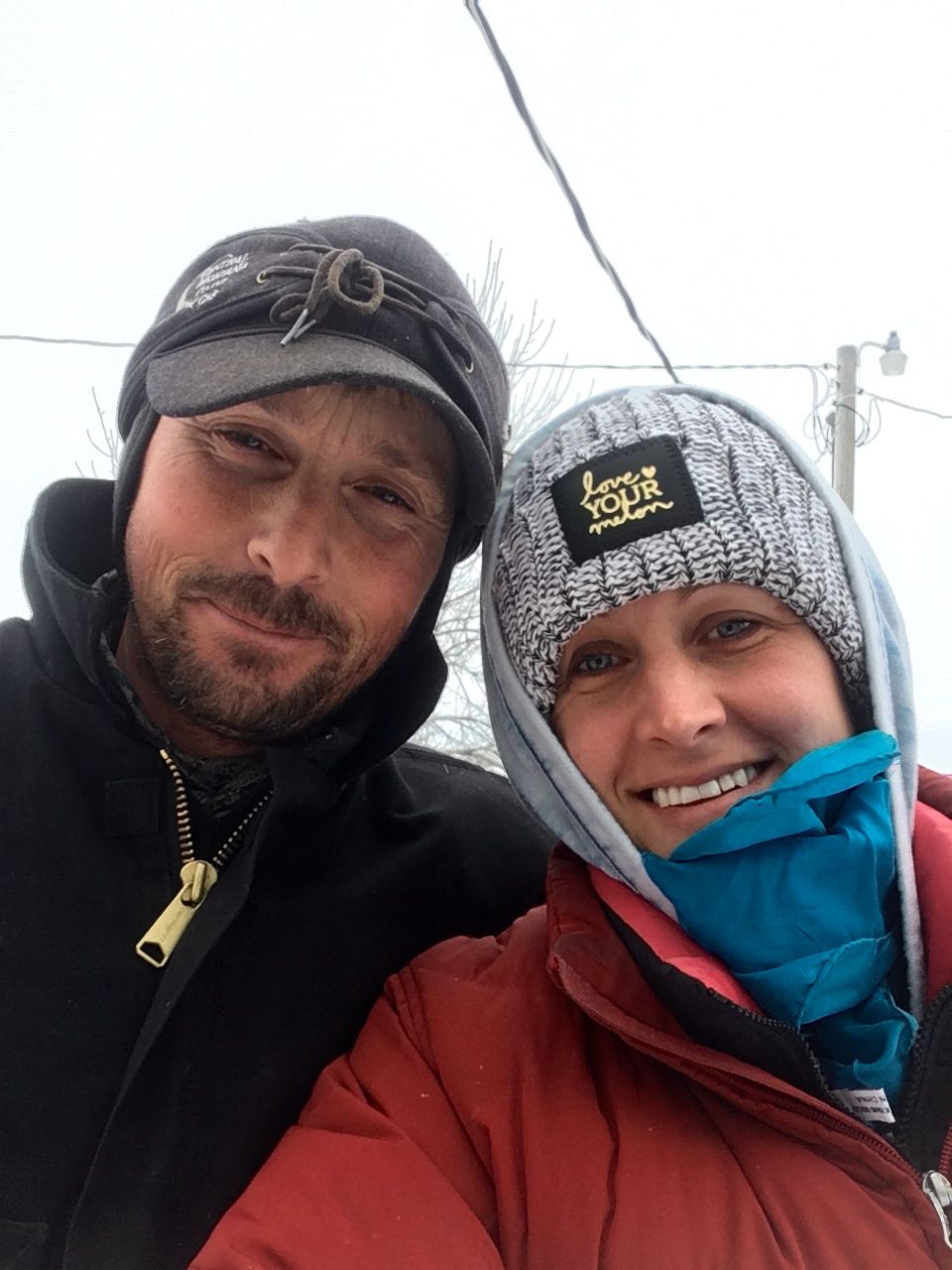 Jamie Wickens grew up a "city" girl in Big Timber. Her husband, Matt, was raised on his family ranch outside of Hilger and both attended Montana State University- Bozeman. The Wickens run a diversified cattle operation, Wickens Ranch Co, and outfitting business, Dog Creek Outfitters. The ranch includes cow calf, yearlings and a small feedlot while the outfitting business mainly covers big game.
Jamie and Matt have three children Wyatt 11, Kinzlee 9 and Wrett, 5. The ranch mom explains all three children have been "helping" on the ranch since they were little.
"When both Matt and I were out and about the kids came with us. They bounced around in the tractor as we fed, played in the dirt while we sorted cows and came out with us riding when cows were moved. As little ones they were always asking: What is that? Why do you do this? How does that work? Their minds were sponges, learning all the time."
She notes their toddler years went so fast and their "help" has been less since they started school, but what they learned has started to show as they get older. "Wyatt has gone from bouncing around in the tractor to driving it during haying season to rake hay. He has an interest in mechanics and a better understanding of the work that goes into getting the hay from the field and fed to the cattle."
Kinzlee spent full days at the barn in the spring during the time they artificially inseminate the cows. "When she was four, at her preschool program she told everyone she was going to be an AI'er when she grows up (and how to do it!). She continues to care for the cattle, keep records and reminds Matt what needs to be done."
Their youngest son, Wrett, started raising chicks when he was six. "He was all about it for a few years and was excited to sell the eggs. This little venture taught him about fun vs work, earning, saving, spending and giving, and gave him the responsibility of caring for livestock. He soon turned raising chickens and selling eggs over to Kinzlee once he was old enough to raise pigs for 4H."
The family-run outfitting business allows the Wickens' children to help with scouting, cooking and cleaning, meat care and taking care of guests which has allowed them to be exposed to numerous life lessons at a very young age.
Jamie believes she has been fortunate to raise children with a foundation of faith in a strong and close-knit agricultural community built from generations of hard-working families. "Matt's great grandfather homesteaded here, his dad, uncle and brother still operate on the family place. Unfortunately, times are changing."
The ranch mom explains that outside of their backdoor lies the Missouri River Breaks which has been designated a National Monument, setting uncertainty to the future of farmers, ranchers and ag production. In addition. The American Prairie Reserve (APR) is buying land and ranches not to keep in production agriculture, but with the goal of creating the "American Serengeti."
"The thought of what is to come in the next 10 years is gut wrenching for me as a parent who has been raising our kids in a deep-rooted agricultural community," Jamie says. "The signs, social media posts and letters to the editor referencing 'SAVE the Cowboy STOP the APR' is real not just in our community but extending throughout Montana and beyond. I encourage you to think about where the beef came from at your next BBQ or who grew the barley for that 'cold one.' I can guarantee it didn't come from the American Serengeti; it came from an agricultural operation that cares for the land, supports the local community and will for future generations. We take pride in Montana agriculture and will do our best save the cowboy for generations to come."