On the Clock with Congress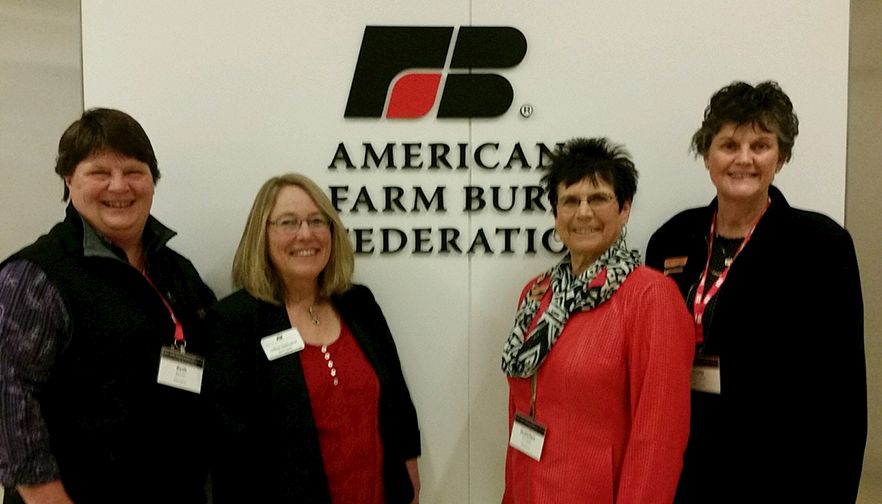 Last week, four Montana Farm Bureau members traveled to Washington D.C. to participate in the 2018 Women's Leadership Committee Fly-In. Sixty-five women from around the country converged on the Capital city for a few days to participate in advocacy training, celebrate National Ag Day and visit with their members of Congress. Carla Lawrence, a Women's Leadership Committee member, shares some highlights from their time in D.C.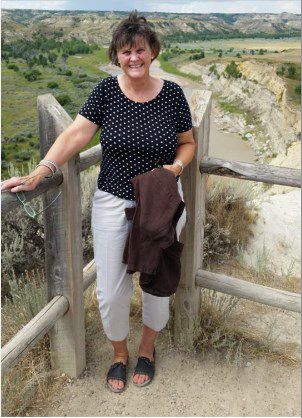 Prior to making visits with our Congressional Delegation, we traveled to the American Farm Bureau (AFBF) offices and participated in some additional advocacy training opportunities. I attended the 'Advocacy 101' workshop with Randy Dwyer the Director of Grassroots Program Development for AFBF.
Time is of the essence when meeting with any one of our members of Congress. They have demanding schedules so it's not uncommon for these meetings to be as short as fifteen minutes. According to research, 75% of Legislators say they get to know your point of view through meetings with their constituents. Given the time constraints and the value associated with these meetings, it's crucial we know how to make the most of our time with them.
Randy shared lots of great insight into what specific information lawmakers are looking for and the best practices for delivering that information in a small amount of time.
Make the most of your next visit to Congress!
Do…
Start off with an email requesting a meeting.
Relax, they're people too.
Be professional, transparent and genuine.
Make an issue relevant and personal to the staffer or legislator.
Set clear goals and talking points.
Know ahead of time who will oppose your idea and how to respond to it.
Be on time.
Spend time rallying stakeholders prior to approaching the legislator.
Use what you've got, if you already know a staffer in an office ask them who handles your issue.
Ask how you can help the elected official or their staff member.
Stay out of the woods. The details can come later if he or she is interested.
Follow up in a timely manner; especially if you're clarifying an issue for them.
Don't…
Try and have protracted discussions about the policy; they do not have the time.
Mix up the staffer or member's party, this happens!
Continue to call when an email exchange will work.
Have three double vodkas before you approach a staffer at a party.
Mention that campaign donation if you're there to talk about your issues.
Bring up the issue if you meet the congress member/staffer in the supermarket. They have a right to be off the clock.
Drag on and on about your issue; or about yourself, you're not that interesting.
Take an issue to a member's office if they historically have never supported that issue.
Go to a meeting without doing your homework first.
Try to wine and dine a staffer to buy his or her time.
Refer to the legislator by his or her first name unless you are a close personal friend.
Intentionally mislead the staffer either explicitly or implicitly.
It's also important to ask your member of Congress how you can help them:
Ask them how they would like to continue the conversation.
Invite them to visit your farm or ranch the next time they're back in the District.
Ask how you can be a resource to them and how you can help them promote this issue back at home.
To the Hill!
Once we finished our morning of training at the AFBF office, it was time to put our skills to the test and meet with our members of Congress. We were able to meet with Dan Gerig, Legislative Assistant to Sen. Steve Daines, Justin Folsom, Legislative Assistant to Sen. Jon Tester and finally with Rep. Greg Gianforte's wife, Susan Gianforte, and Chief of Staff, Christine Heggem.
During each of our visits we discussed CERCLA emission regulations, the status of the 2018 Farm Bill and the extension of the Electronic Logging Device waiver for livestock haulers. In our visit with Sen. Daines' office we also discussed the release of Wilderness Study Areas in Montana and the Senator's recent efforts surrounding trade. Sen. Daines is working to secure signatures for a letter supporting the U.S. re-entry into the Trans Pacific Partnership (TTP) and supporting trade provisions within NAFTA.
A highlight of the trip was a tour of the Capitol with Rep. Gianforte and four members of his staff. We were taken to places that not every tourist gets to see because we were with a Congressman. One of those stops was the Speaker's Balcony. We entered through large French doors from the inside of the Capitol and onto the outdoor balcony, which provided a room with a view of the greater Washington D.C area. Facing us at the opposite end of the vast view was the Washington Monument, standing tall and shining brightly.
We were also allowed onto the Senate floor, which does not happen for everyone. There were no photos allowed on the floor. To ensure there were no photos taken, each and every person in the tour left their cell phones outside the chambers where they were secured and returned when we left the Senate floor.
It was a spectacular end to our visit to Washington D.C.!
Want more news on this topic? Farm Bureau members may subscribe for a free email news service, featuring the farm and rural topics that interest them most!