Juggling Lobbying and Good Parenting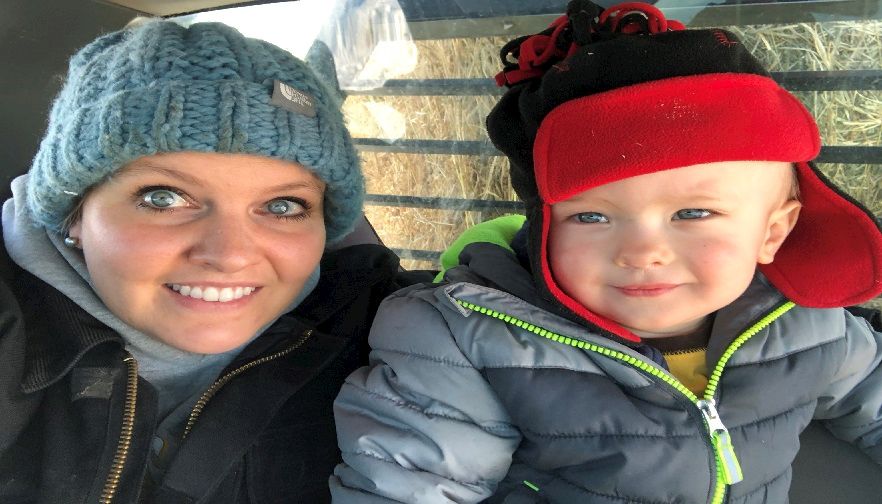 Combining a full-time job with an agricultural organization and raising a young son hasn't slowed down ranch mom Nicole Griffin Rolf. As the Montana Farm Bureau National Affairs Director/Eastern Regional Manager, Rolf juggles her time between visiting with Montana's Congressional Delegation, attending county Farm Bureau meetings, talking to state legislators, taking care of Quade and helping on the ranch.
Ranching is in Nicole's blood. She was raised on a cattle ranch 40 miles east of Miles City, received a degree in Ag Business and Ag Economics from Montana State University, and began working for Farm Bureau in 2007. Nicole married Ryan Rolf in 2008 and lived in Helena, but when the opportunity knocked to return to her husband's family ranch in 2009, the couple didn't hesitate to head back to their agricultural roots.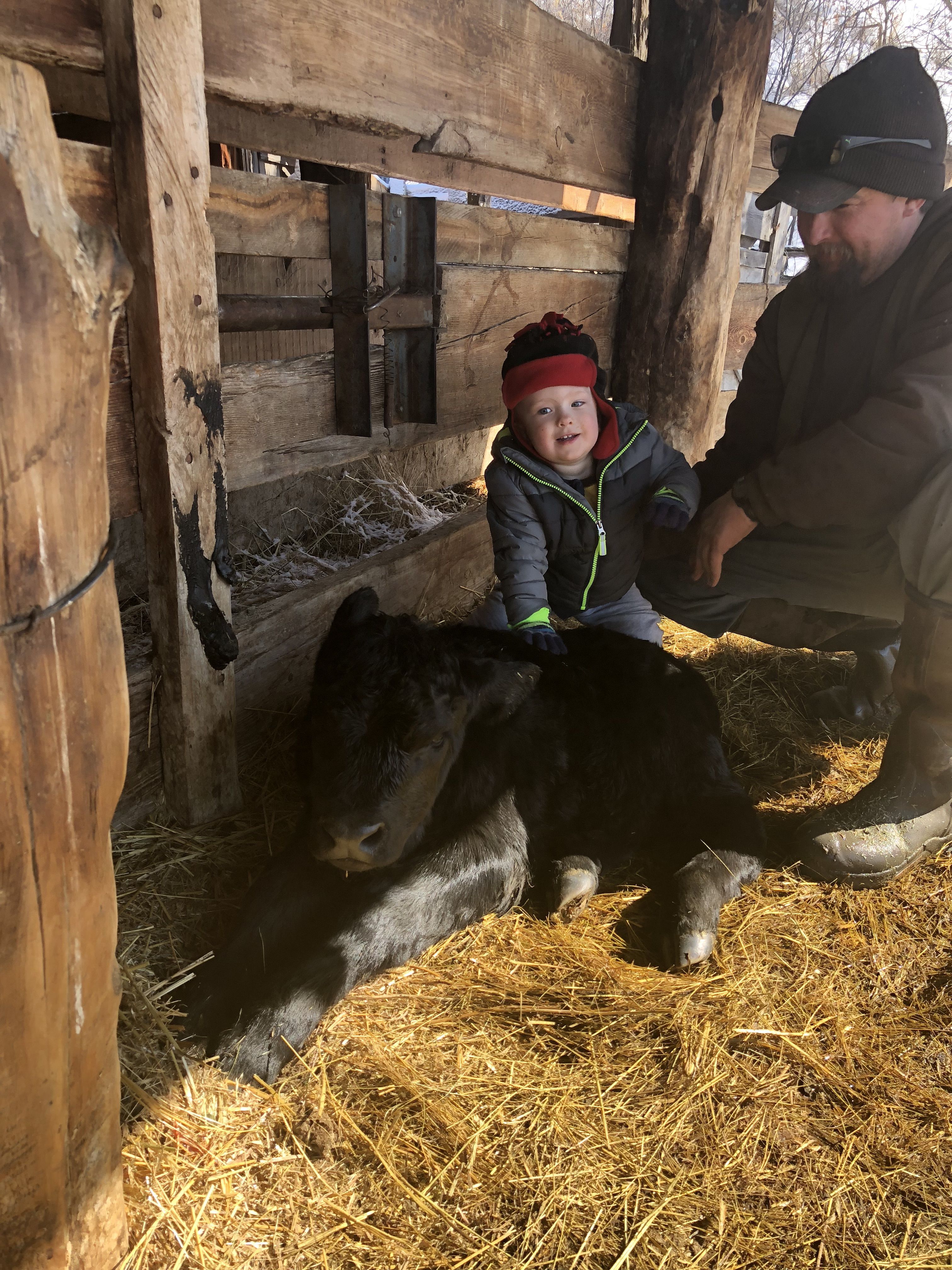 Nicole became a mom in July 2016. "We waited a long time to have our son, and he's been a very fun change to our lifestyle," Nicole says. "He loves everything about ranch life. He likes go out in the pickup when we feed cows. He already knows the difference between a bull and a cow, and likes to point that out. He loves to be with me, but if I tell him he can go with his dad to feed the cows, he gets excited. He will put on his boots and say, 'Bye, Momma.' He loves riding in the tractor, as well.
When its' time to sort cattle, Nicole puts him in a backpack and will walk around the cows with him. "When we are pregnancy-checking cows, he stands outside of the alley with his sorting stick, telling the cows to move up."
Having come from a ranching background, Nicole and Ryan appreciate that they can raise Quade in the country. "You play outside, you're learning all the time and you can enjoy the outdoors, the livestock and the way of life. It's great because both of our families ranch, so he is around family all the time."
The ranch mom admits that having Ryan and plenty of relatives to look after Quade when she has to travel makes child care less challenging. She serves as a lobbyist for Montana Farm Bureau, so spends the bi-annual legislative session living in Helena. Six months after Quade was born, she and her son spent four months in the state capital.
"It's tough during the session because it splits up Ryan and me. As a team, you have good reinforcement, but with my husband 400 miles away it makes it more difficult. We just remember it's only a few months every other year and we have been fortunate enough to have good friends in Helena who have helped us find daycare and helped out. I juggle to make it feasible like any other working mom."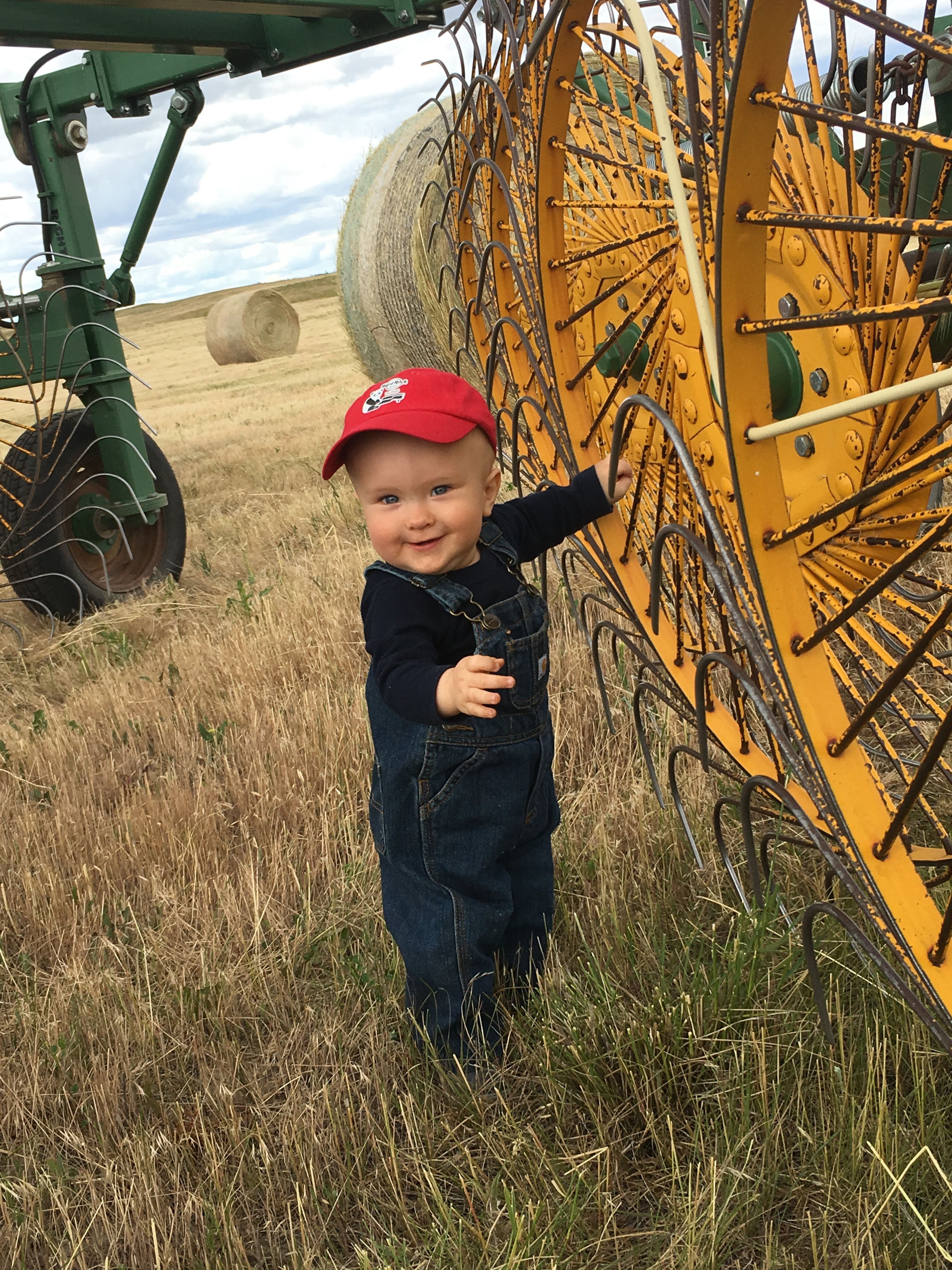 "Montana Farm Bureau represents farmers and ranchers from all over the state," Nicole explains. "We are a general farm organization with members who raise livestock and/or crops. Our policy is created by our members and that policy guides the organization."
Her job entails looking over legislation to determine if it's ag-related Then she looks through the MFBF Policy Book to see what position to take on the bill. "I let our elected officials know our position and give them reasons. My job is sharing what's important to farmers and ranchers—water rights, property rights, wildlife issues-- that many legislators don't know about. We're a small part of population."
This year, Nicole will only be around for part of the session. The Rolfs are expecting their second child in March.
Want more news on this topic? Farm Bureau members may subscribe for a free email news service, featuring the farm and rural topics that interest them most!