Hosting a community agriculture event? Your simple how-to guide.
Farm Bureaus are no stranger to the idea of hosting or participating in a community agriculture event. The opportunity to share your knowledge and engage with consumers is valuable for everyone involved. In order to make the process of planning and executing great community agriculture events, we have taken a few tips from members of the American Farm Bureau Promotion and Education Committee.
First it is important to narrow your focus on why you are interested in planning or hosting an event:
Simply help kids or consumers discover agriculture?
To engage with consumers?
Teach them about what we do in agriculture?
Take home information about agriculture?
Provide consumers with information on food choice??
Planning an event like this is much easier with a predetermined framework and thankfully the how portion of the planning process is easily defined with the American Farm Bureau Foundation's Pillars of Agricultural Literacy. The Pillars are a starting point, planning tool, provide a framework for learning, and a guide to measure success. ?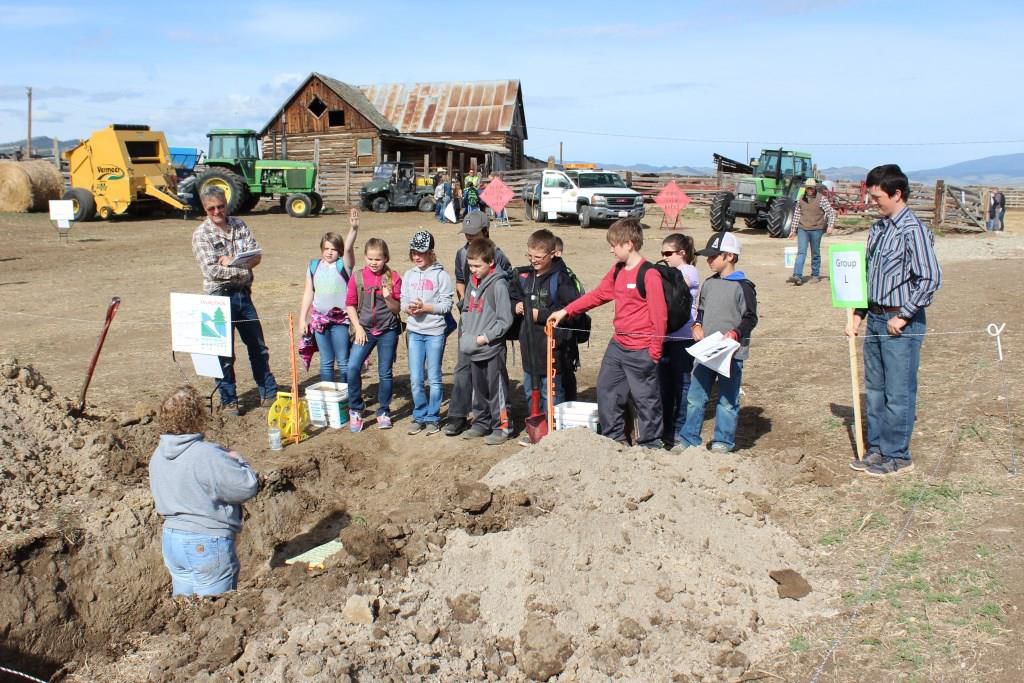 With an idea of your purpose and how to plan, it is easier to select who your target audience will be. Who are you trying to reach? Typically Farm Bureau leaders connect with youth during school visits or field trips, but it's worthwhile to expand and include consumers of all ages.
Consider broadening your scope of groups to connect with:
What audience is most accessible to you?
What needs does you community have?
Adult education?
Voter education?
Can programs work for different target demographics with a little adjustment??
Montana Farm Bureau member Jennifer Bergin helped present this workshop at the American Farm Bureau Convention in Austin, TX. As a reminder, Bergin encourages educating yourself on the perceptions of agriculture. "We assume that our friends, neighbors and consumers in general know what we are talking about or doing on our farm or ranch," she said. In order to connect with those you intend to engage with, it is important to be transparent and sometimes explain processes in as basic of way as possible. ?
Now that you know your topic and audience, what type of event will you host? There is a variety of opportunities at your disposal:
Farm tours
Educational Ag Day
Agritourism
Classroom visits,
Store promotions
Camps
Workshops?
It's important to also consider if you feel comfortable hosting people on your property or would you rather go to another location, such as a fairgrounds or another community location. Remember, it doesn't matter what you do—it matters that you are doing it!
The final big decisions to make cover when and where logistic side of your event. You might be likely to plan these sort of events during times that farm/ ranch life are less demanding for you; however consider the impact and engagement with visitors if you were to host them during harvest (or an equally demanding busy season). Hosting events at the "worst time" would potentially be the best time to show the real operations happening. Visitors would experience the hustle and bustle of equipment, or specific animal care practices on your farm or ranch.
Ultimately you have to decide what is best for you:
When are you available?
When are the visitors/attendees available?
When do you have the most to show?
When is it best for schools??
Depending on your focus area and when you plan to have the event, you can decide the best location:
On or off the Farm?
Classroom/ Ag Center?
Farm Bureau Office?
Grocery Store/ Farmers Market?
Fair??
It is important to remember that you don't have to reinvent the wheel. Farm Bureau offers many networking events and platforms for members and county leadership to work together and share ideas on community events and engagement.
Thinking of hosting a community agriculture event? We're here to help! Consult your Regional Manager or District Director for ideas and assistance.
Want more news on this topic? Farm Bureau members may subscribe for a free email news service, featuring the farm and rural topics that interest them most!