Health & Safety for Women in Ag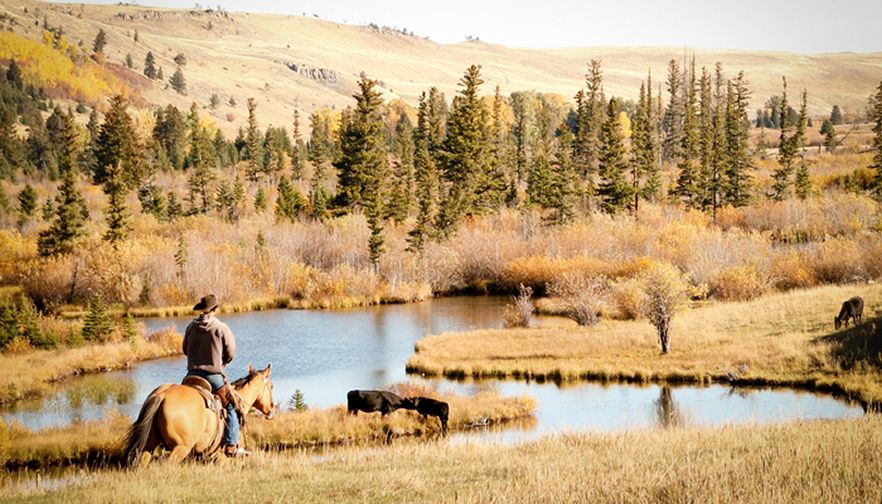 Bonita Cremer is a rancher from Melville, president of the Sweet Grass County Farm Bureau and chair of the MFBF Health & Safety Committee. She was kind enough to share a recap of the 'Health and Safety for Women and Youth in Agriculture' workshop recently presented at the Montana Farm Bureau Annual Convention in Billings.
USDA statistics tell us that in Montana, women make up 34 percent of the farm and ranch owners annually providing over $200 Million dollars to our state's economy. To say that women are "involved" in agriculture is a monumental understatement. Women continue to play a vital role in the day to day management of our farms and ranches - that's not to say our men don't.
What makes our role unique? Most women are naturally the care takers of all that surrounds us: home, family, finances, livestock, crops, etc. Are we putting ourselves on that list, making our own well-being a priority to our family and our business? We hear of accidents in agriculture – the tractor and ATV wrecks that take a life, grain bin tragedies, but the news doesn't tell the ag story of hearing loss, vision loss, lung disease, fertility issues and emotional stresses we encounter when work and family intersect 24/7.
Carolyn Sheridan, an Iowa farmer, Registered Nurse and founder of Ag Health & Safety Alliance, provided a workshop at MFBF Convention in Billings sharing with us several ways we, as women working on the farm or ranch, can choose to avoid exposing ourselves to occupational risks. So, what does that mean? Just by making a few small changes in our work habits we can have a big impact on our own heath, our loved ones and our business. Carolyn encourages women to take the lead in making sure everyone on your farm or ranch is working safely. Workshop participants had an opportunity to get hands on training in the proper use and fitting of ear protection, respirator masks and eye protection.
Noise induced hearing loss is permanent but can be prevented by choosing not to expose ourselves to that occupational risk. When working in a noisy environment (considered anything above 85 decibels) make sure to take a five-minute break every hour to let your ears recover. How do we know what is over 85 decibels – there's an app for that! When we install a sound meter app on our phones, we quickly learn that most all farming and ranching activities are above 85 decibels. Check the packaging information on your ear plugs to see if they are providing enough protection. Simply wearing appropriate ear protection can make a huge difference in physical comfort and reduced stress levels.
Dust and chemical exposure is nothing unusual on farms and ranches. We know we should be using a face mask and many of us do. But are we sure we're using the right one? There are many different kinds available, but we tend to buy the least expensive available option, thereby taking a huge occupational risk with our lung health. Many women have allergies and asthma, some may be smokers and by continuing to expose our lungs to additional risk is simply foolish. What's the best way to make sure we are protected? Use only NIOSH (National Institute for Occupational Safety and Health) approved masks with double straps and an adjustable nose piece making sure there is a tight fit.
In recent years a trend toward larger operations and smaller families has resulted in more daughters entering the farming and ranching business. Females are becoming the decision makers and action takers in the business. Women exert an incredible influence on how their family and business runs, we should be using that influence daily in making sure we are safeguarding ourselves and those around us. Why not protect the most valuable asset we own?
Want more news on this topic? Farm Bureau members may subscribe for a free email news service, featuring the farm and rural topics that interest them most!