Grassroots Leadership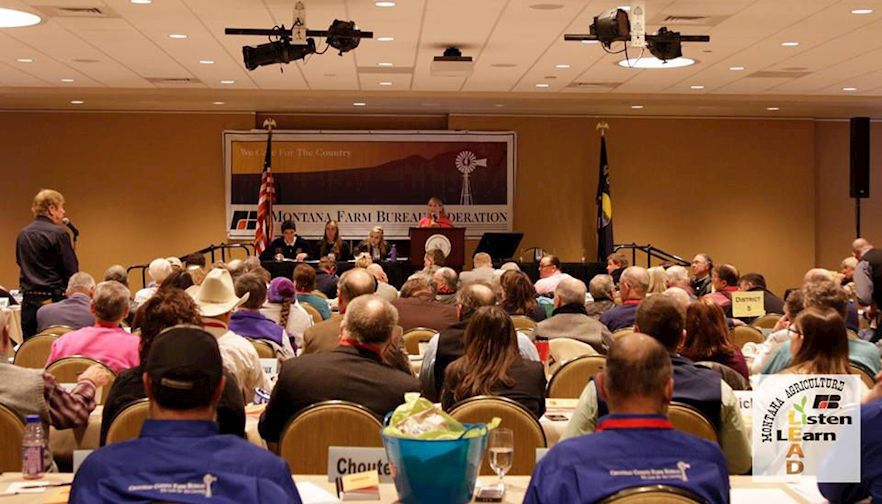 Typically, a good leader in any organization tries their best to lead by example. Theodore Roosevelt hit the nail on the head when he said, "People don't care how much you know, until they know how much you care." If you have a passion for making a difference within your local Farm Bureau organization and make the effort yourself, it won't take long until others see the importance of their involvement.
Sometimes folks can see leadership as a daunting task and a large time sink, but there are ways to minimalize input by collaborating with others and being effective in your mission. Believe it or not, there is a formula to effective Grassroots Leadership. Five simple steps to engage others, network within your community and hopefully make a difference in the grassroots activism on the local level.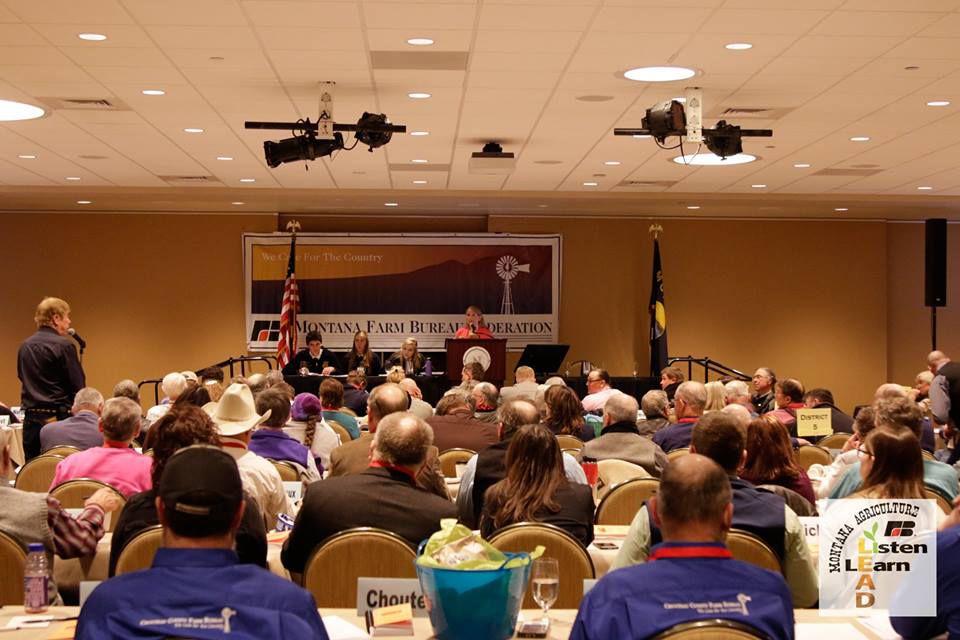 Step Up
Farm Bureau is often the first group to the table when an issue arises facing agriculture. If there is a local issue surfacing or you simply want to positively promote agriculture be the first to put your boots on and take a stand as a Farm Bureau member.
Link Up
Become a member of Montana Farm Bureau.
Already a member? Think of other networking opportunities to "link up" with in the future! Often times local FFA Chapters or FFA Alumni groups, 4-H Clubs and Extension services are GREAT collaboration groups for County Farm Bureaus.
Team Up
Connect with other YF&R members in your County, District or on the state level. We like to say, "Teamwork makes the dream work," but being a team player also makes daunting or large tasks manageable! We all know that folks in agriculture have precious time to spare!
Show Up
Be an active participant in Farm Bureau, other Ag organizations, your community, and your government! If you have the time or even if you have to make the time, your peers will notice who made the effort to join in and show up. They'll also notice who didn't.
Speak Up
Montana Farm Bureau is the voice of agriculture. With a multitude of programs and committees such as Young Farmers and Ranchers, Women's Leadership Committee, Promotion & Education, Commodity Advisory Committees, and additional leadership roles, you have the opportunity to advocate for agriculture on a multitude of levels. MFBF is here to help project the voice of Farmers and Ranchers with grassroots advocacy from your local Farm Bureau meeting all the way to the American Farm Bureau and beyond.
Try following these five practices for grassroots leadership with your County Farm Bureau and see first-hand the effectiveness of making a difference in your community! For ideas and support don't hesitate to reach out to your local Regional Manager.
___________________________________________________________________________________
It's County Leader Week! We're so excited to be celebrating all of the outstanding and dedicated volunteer leaders across the state. We've created a private Facebook group to discuss all things County Leader related. Want to be added to the group? Email Rikki Murrill at rikkim@mfbf.org. You won't want to miss out--we'll be sharing lots more information, resources and additional training opportunities just for our County Leaders.
Want more news on this topic? Farm Bureau members may subscribe for a free email news service, featuring the farm and rural topics that interest them most!