Feeding Our Neighbors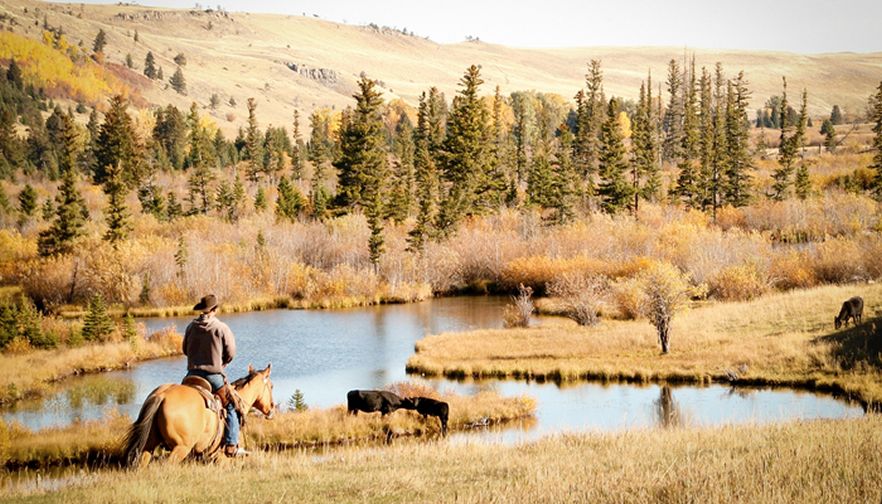 What better way to share the story of agriculture than by sharing a meal? Wright County Farm Bureau in Missouri does just that with this program! The opportunities with a program like this are endless--how could you implement it in your County Farm Bureau?
What is the name of your event and how long has your County Farm Bureau been hosting it?
"
Feeding Our Neighbors" has provided meals at county Farm Bureau special meetings and ice cream at county fairs for several years.The focus this year on partnering with a local faith-based group to provide hot meals, and a food drive we held with our insurance agents was new in 2017.
Why did your Farm Bureau begin hosting this event?
We have used free meals to encourage participation at our meetings. Giving out ice cream promotes our dairy industry. A member of "The House" asked one of our members if we would like to participate in their meal program, and the state was promoting the food drives with the insurance agents, and it just happened to fit in with what we were doing as a special project.
What was easy about planning this event?
As already stated we have been providing meals for years, so that was nothing new. Our dairy producers get vouchers for free ice cream from an area processor. The state Farm Bureau initiated the Food Drive, so all we had to do was gather food. "The House" was already cooking meals, we just provided the ingredients for a meal and provided labor to help serve.
What was difficult about planning this event?
Getting people involved in the food drive, was probably the most difficult. We were fortunate that one individual donated a significant portion of our total collection.
What positive results have you seen from hosting this event?
People always enjoy our meals, compared to neighboring counties our attendance is probably greater because of our free meals. We received several positive newspaper articles covering our activities, this led to some new memberships. Our involvement in the hot meal program and our Facebook coverage of it, caused other businesses and individuals to donate to the program which benefited low income families in the community.
Have there been any results or outcomes that you didn't expect to see?
The members that helped serve hot meals to the low-income families were touched by the out-pouring of appreciation from those being served. It made members want to go back month after month.
How have you changed or adapted the event over the years you've been hosting it?
We have tried to incorporate our young farmers into aspects such as the ice cream serving to involve more members.
What have you and members of your Farm Bureau learned from hosting this event?
Food insecurity is often an out-of-sight, out-of-mind problem. We have learned even in a rural area, where so many people are raising/producing food, there is still a need for food programs.
What advice would you give to a County Farm Bureau who was considering hosting a similar event?
Do it! It obviously takes a certain amount of money to purchase food, however we have been fortunate to have the resources to carry out these activities. We believe in sharing what we have been blessed with, and it only brings back more blessings!
Want to read more about this program? Find it in this brochure or by contacting County President, Stan Coday; pennycoday@centurytel.net.
Want more news on this topic? Farm Bureau members may subscribe for a free email news service, featuring the farm and rural topics that interest them most!