Farm Bill, Trade and Hemp Dominate Farm Policy Talks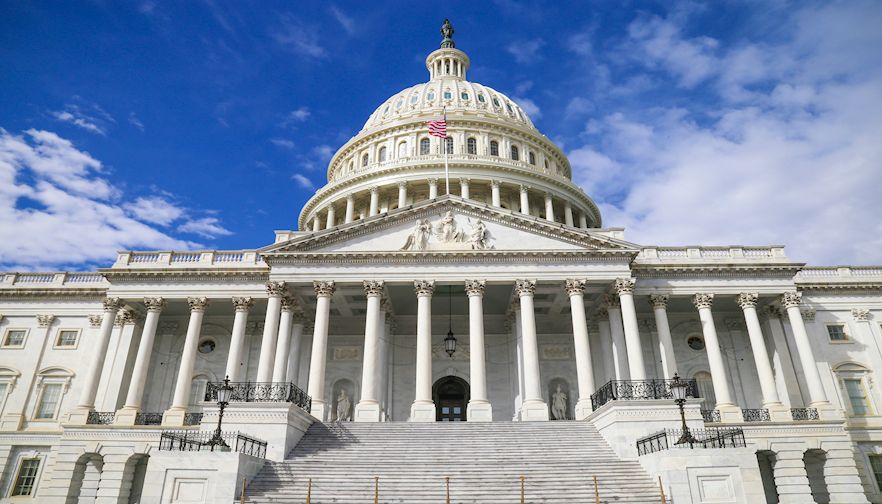 I am Megan Hedges, a 4th generation farmer and crop insurance agent in North Central Montana. I have been involved with MFBF for several years, but the past two years my eagerness to have more impact has increased. Last year I served as the Hill-Liberty-Blaine Vice President, and this year I have taken on the task of President. I also serve on the Women's Leadership Committee and was recently appointed to the American Farm Bureau's Farm Policy Issue Advisory Committee (IAC). My interests are primarily in policy development focusing on the Farm Bill, Farm Policy and Rural Development. I was excited to serve on the Farm Policy IAC because I felt I understood the needs of Montana's farmers regarding maintaining a strong Crop Insurance and Title 1 Safety Net.
This year's Issue Advisory Committee meeting was much different than last year since the Farm Bill has been signed and is awaiting implementation. Many of us had questions, but very few answers were available. At the time of the meeting we were waiting to hear from Secretary Purdue on his charge orders and priorities for the USDA. The meeting's speakers reiterated many times the fact that the 2018 Farm Bill is "evolutionary rather than revolutionary". Many of the tweaks we requested to make the Farm Bill more robust were heard. It is encouraging to see how well respected the voice of America Farm Bureau is in D.C.
Other topics discussed included trade, hemp and conservation changes. With trade, many participants in the meeting questioned how stern AFBF should be with the president as this issue continues to negatively impact agriculture. Hemp was a topic of hot discussion as we await the direction USDA will take this crop. Many of the traditional tobacco states are hopeful to grow hemp, likewise, so do many Montana producers. Changes to the conservation title were approached with many questions and again, very few answers. Our IAC plans to have a teleconference to discuss many of these questions once the implementation of the Farm Bill has begun to be sure it is headed in the direction we had intended.

One of my concerns following the IAC meeting was an issue I see on the horizon for crop insurance agents and rural economies. As a crop insurance agent myself, I feel a great responsibility to return as much of the farmer's investment in crop insurance back to my surrounding community, both to show appreciation and help support the local economy. With the new Dairy Revenue Protection Program, many "brokerage firms" were appointed as agents; this was a significant amount of premium dollars that inevitably landed in Chicago, not rural farming communities.
Likewise, as The Farmers Business Network (FBN) joins into the crop insurance arena as agents, much of these policies will be sold online, again, not a rural agent. I feel the dollars coming into the rural American economy through crop insurance are significant enough to warrant review by MFBF to decide what type of entities can or should be appointed crop insurance agents in the state of Montana. I hope to visit with AFBF's Economist Dr. Newton more on this issue, as I was told he has some numbers surrounding the potential impact of this as well.
While in D.C. we also met with Senator Daine's LA, Dan Gerig. Dan spent an hour with us explaining the actions the Senate can take as USDA begins to implement the Farm Bill to ensure the intent is maintained. We also discussed trade and the importance of the agreement between Canada-US-Mexico to Montana farmers.

Want more news on this topic? Farm Bureau members may subscribe for a free email news service, featuring the farm and rural topics that interest them most!