Delivering a positive message in times of chaos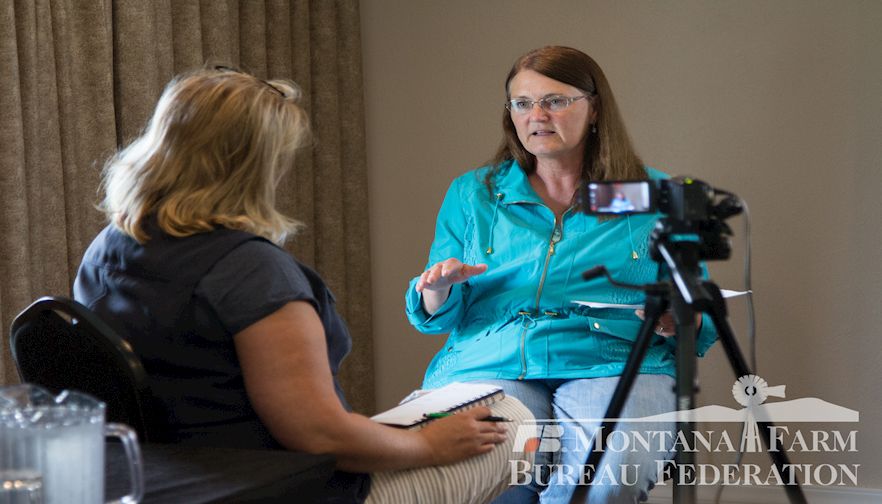 Lorenda Overman, Owner Operator, Overman Farms Inc.'s definition of a storm is anything that threatens your ability to farm. This includes tanking commodity prices, trade wars or lawsuits looming over the hog industry. But the storm that turned Lorenda into an advocate for agriculture trying to deliver a positive message in a negative environment was Hurricane Florence.
In the Carolinas, watching weather that develops off the coast of Africa can give some warning of impending hurricanes. When there is an indication of an upcoming storm, their farm becomes very hectic. There is no calm before the storm! The Overman's rush to prepare hog houses, they lower lagoon levels to withstand expected flooding and they harvest around the clock to bring in as much of their crops as possible. And since Hurricane Mathew, the phone rings off the hook with reporters requesting interviews on a farmer's prospective during hurricanes.
Hurricane Mathew was a disaster and Overman Farms was still recovering when Hurricane Florence loomed on the horizon. Florence was worse. In just a couple of days Florence caused 48 deaths, $17 billion in damage and 30" of rain creating over 1,100 road closures.
Electricity was out, roofs were peeled off all over the farm and because of the road closures their employees couldn't get to the farm. Adding to the stress, reporters just kept calling, wanting first hand accounts of the damage from Florence. This brought both positive and negative attention to the situation. So Lorenda took a chance and contacted North Carolina's Governor, Roy Cooper. Governor Cooper was not viewed as a friend of the hog industry. Two days after the storm receded, a helicopter landed at Overman Farms and the Governor stepped out. He had wanted to see how recovery was proceeding and because of Lorenda's call he chose to visit her farm.
At the time her farm still showed heavy damage and she was not eager to visit with this Governor. Nagging at her was the thought that if she didn't step up to show and explain the impact of Florence to Governor Cooper, he would turn to someone else to tell agriculture's story. Often that someone else who will present a negative side to the story. So Lorenda became a positive spokesman in a negative environment.
Lorenda was unsure how she was received by the Governor, but he went on to release $240 million in disaster relief funds contained in a bill passed by the North Carolina legislature. Many expected the Governor to veto the bill and while Lorenda doesn't take all the credit in persuading the Governor, she knows that she made a difference because she was truthful, kind and positive.
4-Cs to Stay Positive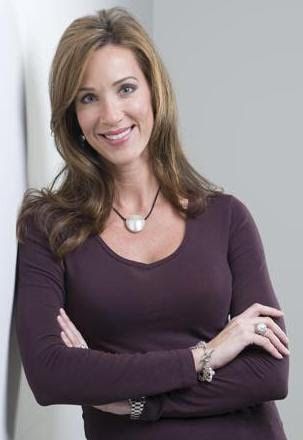 Lynda Loveland, Director of Communications, for the North Carolina Farm Bureau offers four ways to stay positive in a negatively charged environment.
Coordinate
Chance
Competence
Confidence
Coordinate
You need to plan ahead and develop a crisis management plan. When contacted, take a minute to gather your thoughts before an interview. Your plan should include thinking of the big picture for the long term. What aspect will tell your story for the desired result.
Things to consider for your plan:
Who is the spokesperson?
What are the immediate actions being taken within the issue?
What are the facts?
What is our message?
Where will the message be delivered?
A good crisis management plan should be focused on a positive point of view for the issue and your preparation will help you stay on point. For video interviews, you need to have a prearranged location that is "filmable." By all means, look at the location with a critical eye because if there is something viewable that will distract or even put a negative spin on your issue the camera will find it.
Chance
Take the chance and see media relations as an opportunity. You will be more effective and be viewed in a positive light if you know what reporters are looking for.
Reporters want a quick response to a request because they are also busy and have deadlines to meet. Still, take time to be composed.
They are looking for an 8-10 second soundbite so be sure to give them a positive one.
Reporters want to see emotion because it is relatable.
The media will often need camera footage or video background material. Make sure they see what you want them to see.
Be considerate if you can, reporters are human too. Even offering something to drink can go a long way in how they view you and keeping the relationship positive.
Competence

For you to make a positive impact do your best to know what you are talking about and look like you are competent.
Make sure you identify key messages and facts that you can share during your interview.
Stay on topic and don't babble1
Although it's tempting, don't try to "fill the silence". This is a tactic used by the media to get you to stray from your intended point of view.
Saying "I don't know" doesn't mean that you are not competent and is better than bluffing your way through a question.
Don't go negative! It doesn't play well and is not the type of spokesman that is respected.

Confidence
Confidence matters as does your delivery. Here are a few tips to help you build and keep your confidence.
Take a moment to make sure you look your best.
Remain calm and cool.
Treat reporters like guests. Doing so establishes that you are in control and they are welcome on your property. The reporter is more likely to have a positive attitude about you if you are welcoming.
Critique your interview so that you can improve for the next time you are asked to share your story.
Humor helps, well appropriate humor helps! One of the soundbites that helped Lorenda gain positive attention was the following quote, "Waiting on a hurricane is like being stalked by a turtle".
Remember why you are telling your story. This is my life, my family and my farm!
Want more news on this topic? Farm Bureau members may subscribe for a free email news service, featuring the farm and rural topics that interest them most!