Be the Face Behind the Farm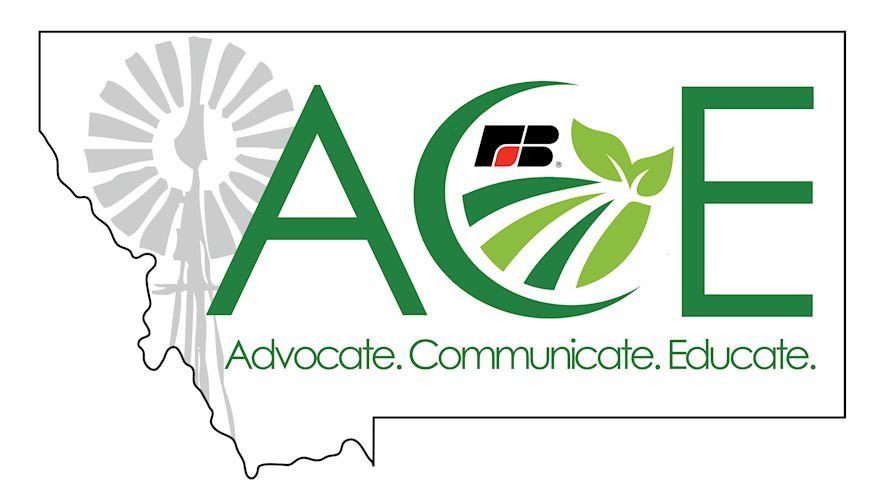 My name is Jess Bandel, I am a 5th generation small grains producer from Chouteau County. I attended my first Farm Bureau convention when I was only weeks old so I guess you could say I was born into the Farm Bureau family. I started paying my own dues when I got home from college and started farming full time. I started going to Farm Bureau meetings because I followed my father, but as time went on I began to realize that this was a place that I fit in too. I love the grassroots movement of Farm Bureau, it's nice for our members to not have to be someone of importance or well known to have a valid place to share their opinion with equal weight!
I feel that we need to do a better job communicating to our communities, and our world about what we do. Public speaking is not something that I enjoy doing, and I feel rather poor at it, but we need to get over our fears about sharing what a vital role in our world we hold. If we don't share our story nobody else is going to do it correctly for us. There are lots of folks sharing but very few sharing with actual knowledge behind their statements. ACE is something that I have indirectly been asking Farm Bureau for over the years. I remember many conversations saying that we need to get out of our comfort zones, asking how we do that, how we talk without feeling like a fool. So when ACE came around I felt like, "uh oh, they listened guess I better do it otherwise I am a heck of a hypocrite."
Once I complete ACE I hope to have more confidence in speaking not only to other members but to our communities as a whole. I hope to have the ability to delegate responsibilities on a Farm Bureau project, being a leader doesn't mean doing all the work. When you let someone else succeed and feel success on a job well done you have hopefully just inspired leadership within others.
I think one issue facing agriculture is the corporate farming image that is portrayed about agriculture. Even though it is a very, very small percentage of production, that's what the general population fears farming and ranching is. As much as I don't want it to be my face people see, it needs to be all of ours. The public needs to see more family photos in wheat fields, more kids bringing dads meals in the field, more families trying to get to town while dad checks one more calf. I don't think the public in general has any clue what we give of ourselves to be able to provide them with an inexpensive, safe meal. If folks saw a little more firsthand how we love what we do they would have much more confidence in our products. If people had more confidence in our products it would diminish their fears of what they "think" we are doing because they would know.
It's early in the program and I don't think I have a clue how I will implement new skills because I don't know what they are yet. I do hope to build confidence in speaking to a group. I would like to impact more kids with what I do as a farmer. My wife and I have ground wheat and made cookies for groups before and I hope to do more things like that with kids. We as producers cannot rely on schools to accurately portray our way of life we need to do it ourselves. The public craves knowledge about what we do and how we do it why not give it to them factually. "City" kids need to see more agriculture than the talking tractor on a cartoon, or the mean cranky combine in Cars. If that's the only contact that child has, or heck their parents have, is watching the cranky combine try to kill Lightning McQueen for being in his pasture, how could they trust us? I think people could fall in love with agriculture again we just need to give them an education about who we really are, and what we really do.
Nobody else is going to tell our story the way we need it to be told. We in agriculture need to tell it for ourselves and that takes leadership and advocacy skills. It's not fun to be in the limelight but somehow we need to get ourselves there from time to time to impact public perception. I truly believe a lot of the fear around agriculture is brought on by a lack of understanding, in order to correct lack of understanding we need to engage and I hope that ACE helps me do that better!
Want more news on this topic? Farm Bureau members may subscribe for a free email news service, featuring the farm and rural topics that interest them most!