Still pending, last-ditch edits and more from the final countdown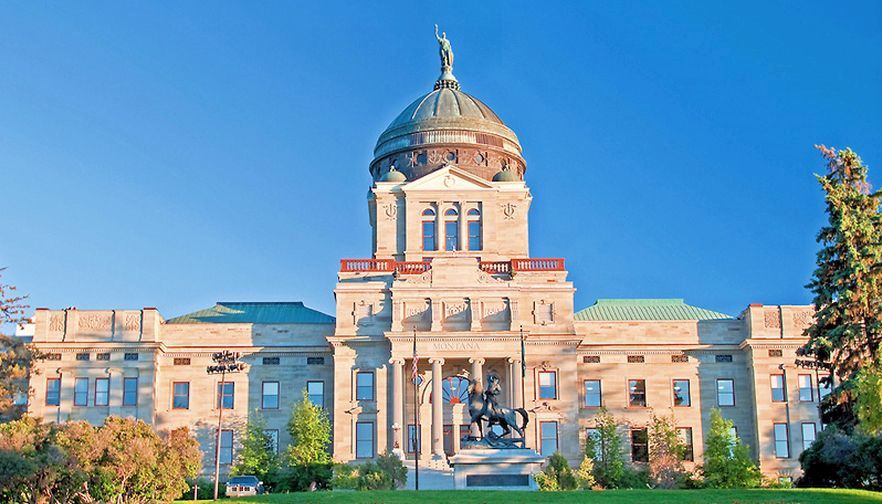 After last week's jam-packed summary of new laws and lost legislation from the 2017 Montana Legislative session, we saw little concrete action on the remaining bills we're following. The majority are pending, passed by the Legislature and in the final enrolling and preparation process. This is a final check to ensure the bill is presented to the Governor exactly as the Legislature voted and intended. We have nine bills we're still following that are in that stage, and we hope to see final resolution on them soon. But it's not law until the Governor says so, so we're in a holding pattern for another week or so.
In the meantime, we've had one more Farm Bureau-supported bill passed into law and two bills significantly altered in the time since we last reported. Here are a few more updates:
LAW: House Bill 140, Clarify water commissioner appointments
Sponsored by Rep. Sharon Stewart-Peregoy (D) HD-42 / Crow Agency.
This law simply offers additional criteria by which a water right holder may petition the district court for a water commissioner. Not every basin or sub-basin has or needs a water commissioner. Montana water rights holders may request the district court appoint a water commissioner should the need arise. Montana law says a user or users must hold 15 percent of the water rights affected by a decree before requesting a water commissioner be appointed. Now, this law says that additionally, a user or users may hold 15 percent of the flow right affected by the decree in order to make a commissioner request.
PENDING: House Bill 558, Mitigate tax rates to mitigate reappraisal
Sponsored by Rep. Greg Hertz (R) HD-12, Polson. Returned to House with Senate amendments.
Over the current reappraisal cycle, the taxable value of class three (agriculture) and class four (residential and commercial) property has increased by 7.4, 8 and 12 percent, respectively. Taxable value is the financial worth assigned to property by taxing authorities. This figure is then used as a basis against which the tax rate is applied. House Bill 558 would mitigate those taxable value increases by reducing the tax rates proportionately.
After passing the House, HB 558 passed through the Senate Taxation Committee and was then referred the Senate Finance and Claims for a hearing. It was taken from the Finance and Claims Committee and placed on Second Reading on the Senate floor, where the language of the original bill was essentially stripped out and replaced with two other tax bills dealing with property tax abatement and pollution control equipment. Since this bill no longer addresses mitigating agriculture's property tax increases, Farm Bureau policy on the issue is now neutral. We are extremely disappointed that the provisions mitigating class three tax rates were removed and will not move through the process.
PENDING: House Bill 434, Creating the Montana Wildlife Habitat Improvement Act
Sponsored by Rep. Kelly Flynn (R) HD-70, Townsend. Passed by Legislature and in enrolling and final preparation process.
House Bill 434, as originally written, would create an additional noxious weed control program within the Department of Fish, Wildlife and Parks to focus on weed control on public lands. House Bill 434 also creates the Wildlife Habitat Improvement Advisory Council, which would be made up of a myriad of members, including a livestock producer, a farmer and a commercial applicator.
This bill also allows the use of federal dollars to fund weed control efforts in Montana. Pittman-Robertson dollars would be used to award grants to communities, noxious weed management districts, conservation districts, and certain nonprofit organizations collaborating on weed management projects on state and federal land in Montana.
After passing the House with almost unanimous support (97-1), the bill was significantly amended in the Senate. The amendments, which were strongly opposed by the bill sponsor, added in language that would create a position to "address public lands access." The amendments were not concurred in by the House and the bill went to a conference committee. The conference committee consists of six members; three appointed from the House of Representatives and three appointed from the Senate.
There is no opportunity for public testimony in a conference committee; rather the representatives from each house are focusing on hashing out the details of the bill language to reach a solution acceptable to both Houses. Thankfully, the conference committee successfully stripped the Senate's amendments and returned the bill to its original language, which Farm Bureau supports. The bill was returned to the House and the Senate where each body accepted the conference committee report nearly unanimously. It too, is now on its way to Governor Bullock's desk.
Chelcie Cargill is Montana Farm Bureau Federation's Director of State Affairs and a fifth-generation rancher from Melville, Montana. Chelcie can be contacted at (406) 930-2299 or chelciec@mfbf.org. Nicole Rolf is the Director of National Affairs and also a rancher from Miles City, Montana. Nicole can be contacted at (406) 951-2429 or nicoler@mfbf.org. The Montana Farm Bureau Federation is a non-partisan, non-profit, grassroots organization that represents 22,000 member families in Montana.
Want more news on this topic? Farm Bureau members may subscribe for a free email news service, featuring the farm and rural topics that interest them most!