Powder River First Responders earns Centennial Community Initiative Grant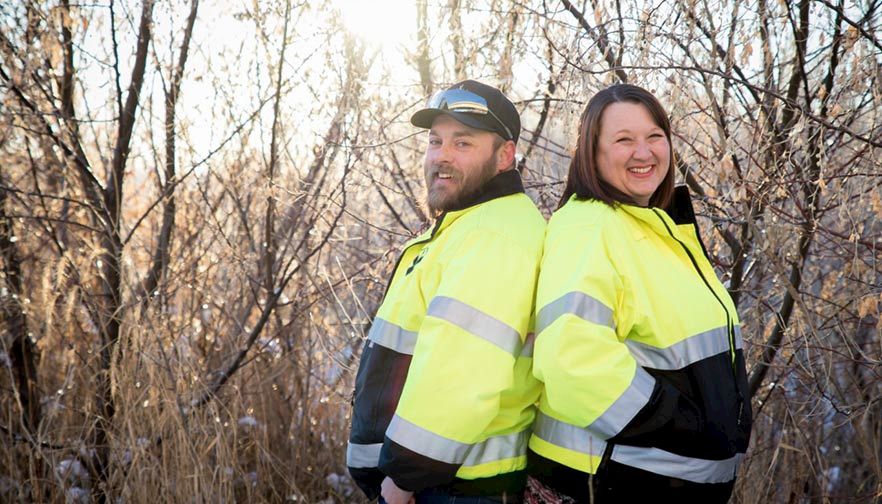 When the Montana Farm Bureau Federation turned 100 in 2019, the Montana Farm Bureau Foundation offered grant funding for the betterment of communities around the state. With these grants the Foundation looked to increase rural prosperity and stimulate economic development by strengthening its roots and bettering small towns across Montana. The Foundation's goal was to raise $100,000 for the grants.

"The Centennial Community Initiative was established to help expand economic opportunities, create jobs, support infrastructure improvements, increase support in community service, and provide a long-lasting impact in Montana rural areas," noted Scott Kulbeck, Foundation Coordinator. "We realize that $100,000 is just a start in addressing rural development. Our hope is this program will be used to kick-start projects where seed money is needed to attract larger funding sources. The grant money could help in the completion of a business plan that allows an entrepreneur to secure financing or it may be a grant that is used as matching funds so that a project can attract a larger grant."
One of the grant applications receiving approval was the Powder River First Responders who provides a unique health care service in Broadus. Many people who need health care in Broadus need to drive 90 miles for the basics and 180 miles for more serious health care. The goal of Powder River First Responders operated by Shane Copps and wife Kesa, is to keep people at home instead of needing to make the long trip for health care.
The Copps are the only A-EMTs in the history of Broadus; that means they are the highest level of medical providers. What the couple saw was the need to fill in gaps on the health care scene and provide local care to assist people at home, whether it's conducting a health safety check, visiting with someone about medications or conducting timely wound care.
"If we can have someone manage issues in their homes, we can save both health care providers, the state and insurance money. By providing this service, it helps to cut down on ambulance runs and cuts back on volunteers having to drive 90 miles to the Emergency Room," explains Copps.
In the last legislative session, the Montana Legislature started the Community Paramedicine Program. Broadus was chosen as one of the pilot sites for this program, which is considered to be a relatively new and evolving healthcare model. It allows paramedics and emergency medical technicians (EMTs) to operate in expanded roles by assisting with public health and primary healthcare and preventive services to undeserved populations in the community. However, the funding for the pilot project is expiring and the insurance companies aren't paying for some of this service yet; therefore, the Copps needed a way to bridge that gap.
"We are proving we can make this work and save insurance money. The Farm Bureau grant will help us get this program really rolling, helping fund fuel costs, salary and equipment between the government grant money and insurance coming on. This program has proven itself to be very cost-effective," noted the EMT.
"We have a gentleman we have taken to the hospital about 10 times over the last six months and about 20 times over the last two years for seizure-like activity. After starting this program, we were able to get him into a local clinic for a blood draw before transporting him to the ER. We were able to visit with him about getting some social support and some mental health counseling. The blood draw showed a mineral deficiency that had alleviated itself in about two hours (usual time to an ER so they never saw it). This deficiency was causing his heart to work funny and causing him to pass out. We were able to get him a counselor to help with his alcohol consumption and his social issues. Today, we have not taken this gentleman to the ER in over three months, he has had no episodes as he is on medication, he has been sober for 2.5 months and walks to the coffee shop and pool every day. I feel that by having this program in place we saved his life and we made his quality of life much better."
A trip in the ambulance to the ER is $1500-$2000 per trip plus the cost of going to the ER and the hospital. That's a huge savings to the individual and insurance.
The Copps have helped an elderly lady who is alone and would like to stay at home by doing a lot of little things to help her, including a life assist button. By staying home, she saves so much money by paying for an apartment instead of a room at the long-term facility.
Doctors and nurses are excited about it and more than willing to provide information on how Copps can best manage their patients.
"I became motivated to do this because I've always thought the medical field was interesting and I have a lot of family in it. When Kesa and I moved back to Broadus, I had free time and wanted to give back to the community," he said. The energetic couple joined the ambulance service and then got involved with the community paramedicine program, a perfect fit.
"We appreciate Farm Bureau giving us some help and letting this program build up and grow on its own," said Copps. "This grant will keep us going so we don't have a lull when the state grant runs out and the insurance kicks in. We can really help people in our community."
Gina Stevens, who serves on the CCI Grant Committee, said the group awarded the grant because of the benefits to the rural community. "People in rural areas must travel many miles before they can get medical attention. This is a critical and common-sense service to assist people in remote areas as well as save everyone involved time and money."
Want more news on this topic? Farm Bureau members may subscribe for a free email news service, featuring the farm and rural topics that interest them most!