Planning Your Program of Work: Find Easy Ways to be Visible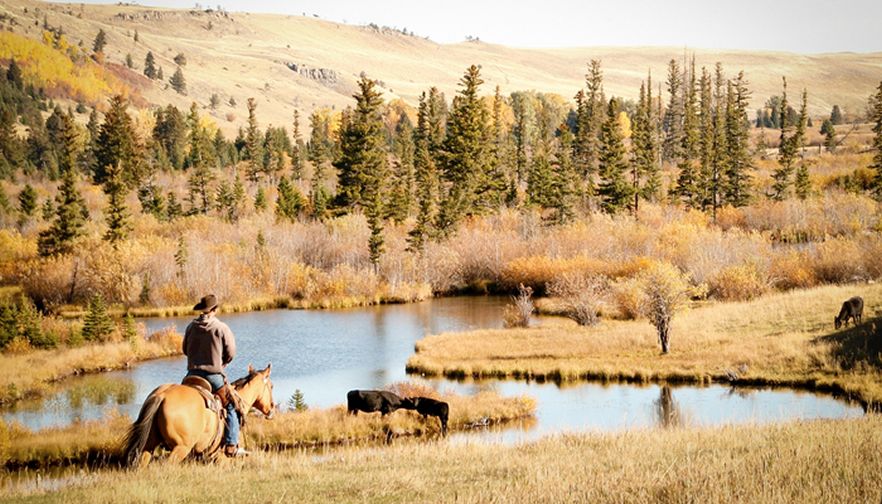 Park County Farm Bureau hosted a water seminar on January 26th at the Park County Fairgrounds. The event focused on water rights and how they may be impacted by current issues and local activity. "We wanted to start doing more community events to promote and raise awareness of what Farm Bureau is in our county as well as educate ourselves, friends and neighbors on topics that are not fully understood," said Garrett Hamm, Park County Farm Bureau President.
The 80 plus people in attendance first heard from Jacquie Nelson with the Upper Yellowstone Watershed Basin and Alan Johnstone of the Shields Valley Watershed Basin. The pair shared a variety of information about what the local watershed groups offer to the public and water users alike. They discussed the watershed groups' education and outreach efforts and explained that they have a variety of information available on topics like noxious weed control and how agriculture uses water.
Next on the agenda were Julie Brown and Maleleine Weize, both Water Masters at the Montana Water Court. They discussed the recent legislative action on filing for exempt water rights and what water users need to be doing to ensure their rights are recorded and accounted for. Water users have until June of 2019 to file on rights that were historically exempt from filing. For more information on this process, check out the previous posts on the topic here and here.
This was the first of what Park County hopes will be many community seminars they offer. "We have a passionate group of directors and officers and we really like what Farm Bureau is doing at all levels of the organization," said County President Garrett Ham. "In addition we like to be well informed on what is happening in our industries so that we can make thoughtful decisions on not just industry best practices but also on who to choose to promote our livelihoods in the political arena." The County Farm Bureau is planning a taxation seminar that it hopes to host later in the spring.
Park County's event is another great example of how a County Farm Bureau can and should be visible in their communities. When planning your County Program of Work this year consider ways your County can bring more information to your membership. Events like this help build momentum for membership growth—the more information you readily share in your community the more quickly people will start to recall Farm Bureau as their 'go-to' source for learning about important topics impacting their communities. You don't have to be the expert and deliver the material, you just need to know who to contact and pick a date!
POW Planning Tip of the Day:
Don't Reinvent the Wheel—this process might feel intimidating the first time your County Farm Bureau tackles it. Keep it simple. Build off of what you're already doing and make it better. Gradually increase the number of events you take on and current projects you expand—don't spread your members too thin by tackling numerous new events.
Want more news on this topic? Farm Bureau members may subscribe for a free email news service, featuring the farm and rural topics that interest them most!