Montana Farm Bureau supports State in challenging California's Prop 12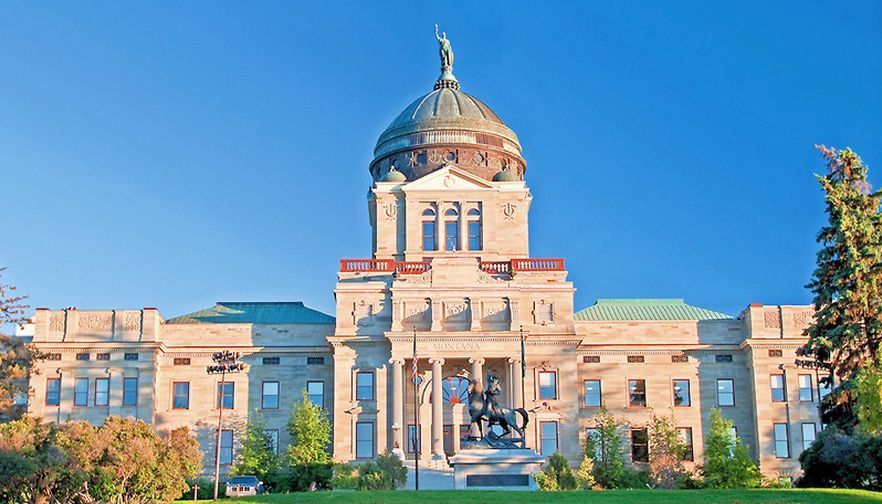 Farm Bureau applauds the State of Montana for filing an amicus curiae with the U.S. Supreme Court supporting the petition filed by the North American Meat Institute (NAMI) challenging the constitutionality of California's Proposition 12. The brief was filed by Indiana, joined by Alabama, Alaska, Arkansas, Georgia, Iowa, Kansas, Louisiana, Missouri, Montana, Nebraska, North Dakota, Ohio, Oklahoma, South Carolina, South Dakota, Texas, Utah, West Virginia and Wyoming.

"It (Prop 12) freely permits California to impose regulations directly on out-of-state commercial conduct and thereby fosters inconsistent state regulatory obligations and enables tit-for-tat state regulatory conflict," the States said, "The ultimate result may be a transformation of America's current integrated national market into a patchwork of regulatory regions."

In February, the Meat Institute filed a petition for a writ of certiorari asking the Supreme Court to review an earlier ruling of the U.S. Court of Appeals for the Ninth Circuit in the Meat Institute's challenge to the constitutionality of California's Proposition 12: The Farm Animal Confinement Initiative. The Meat Institute opposes the law because it is unconstitutional and will hurt the nation's food value chain by significantly increasing costs for producers and consumers. 

According to NAMI, the question in the case is whether the U.S. Constitution permits California to extend its police power beyond its territorial borders by banning the sale of wholesome pork and veal products sold into California unless out-of-state farmers restructure their facilities to meet animal-confinement standards dictated by California.

Montana Attorney General Austin Knudsen, who was raised on a ranch in eastern Montana, explained why the State of Montana supported NAMI and agreed to file the amicus curiae with 19 other states. "Farming and ranching are ways of life for thousands of Montana families and irreplaceable pieces of our economy. Californians who think chocolate milk comes from brown cows don't get to tell Montana ranchers how to raise their animals," said Knudsen. "Our agriculture producers deal with too many regulations as it is without California trying to extend its power into our state. The U.S. Supreme Court should recognize the unconstitutionality of Prop 12 and strike it down."

Montana Farm Bureau Executive Vice President John Youngberg added, "Montana Farm Bureau is pleased to see that these 20 states, including Montana, are challenging the ability of one state to dictate the practices of another state. Farmers and ranchers have enough trouble trying to produce commodities that meet the latest marketing whim of the consumer without having to deal with a patchwork of regulations from states who have no idea of production agriculture methods across the nation."

In addition, the American Farm Bureau Federation is the plaintiff in one of two cases challenging Prop 12. Oral arguments are scheduled before the Ninth Circuit Court April 14.
Want more news on this topic? Farm Bureau members may subscribe for a free email news service, featuring the farm and rural topics that interest them most!