Montana Farm Bureau comments on Endangered Species Act Reform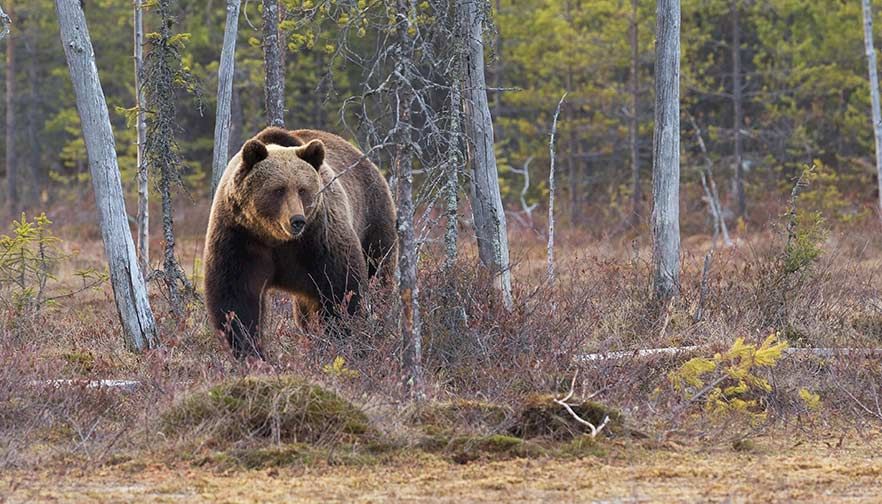 Species delisting has to be definite, reliable and concrete. That's the words of the Montana Farm Bureau in their comments to the U.S. Fish and Wildlife Service and The National Marine Fisheries Service regarding Endangered Species Act reform—namely, section 4 of the Endangered Species Act.
"Montana Farm Bureau members are farmers and ranchers who make their living from the land and who interact with nature on a daily basis," MFBF President Hans McPherson said. "The Endangered Species Act has affected many of them directly in the past, or currently, and has the potential to affect all of them in very real and direct ways. In recent years, our members have been particularly impacted by species including gray wolves, grizzly bears, and the greater sage grouse, to name a few."
He went say that Farm Bureau supports a more efficient process for delisting. "When the gray wolf was reintroduced in 1995 and the "recovery" process began, the U.S. Fish and Wildlife Service determined that there must be 30 breeding pairs for at least three years in the Greater Yellowstone Area which included areas of Montana, Wyoming and Idaho," McPherson explained. "This metric was achieved by 2002, but the species was not delisted until 2011. It was first delisted in 2009, but was then re-listed in 2010 by federal court order, then removed again in 2011 by the Department of the Interior and Congress. During that time period, the wolf population inflicted serious harm to the Montana livestock industry by killing, injuring and harassing cattle, sheep, horses, etc. There was very little, if anything, a rancher could do to protect those animals while they were listed as an endangered species."
McPherson noted that it is, "incredibly frustrating to people who make their living and spend their lives raising and developing high quality livestock, especially when the species (wolves) that was inflicting the damage was well over its "recovery" objective."
"We want to emphasize how important it is that the delisting process be clear, efficient, concise and reliable," the Stevensville farmer said adding that safeguards need to be in place so the goal posts cannot be moved every time the species gets close to a delisting like what happened with the wolf and just happened again with the grizzly.
"We value protecting species from extinction, but it's disheartening that farmers, ranchers and others act in good faith, yet once those numbers are reached, the target numbers get changed," McPherson said. "For species protection programs to work better, they must be improved not only for the species but for the people whom those species directly affect."
Want more news on this topic? Farm Bureau members may subscribe for a free email news service, featuring the farm and rural topics that interest them most!