Montana Farm Bureau applauds beef pricing investigation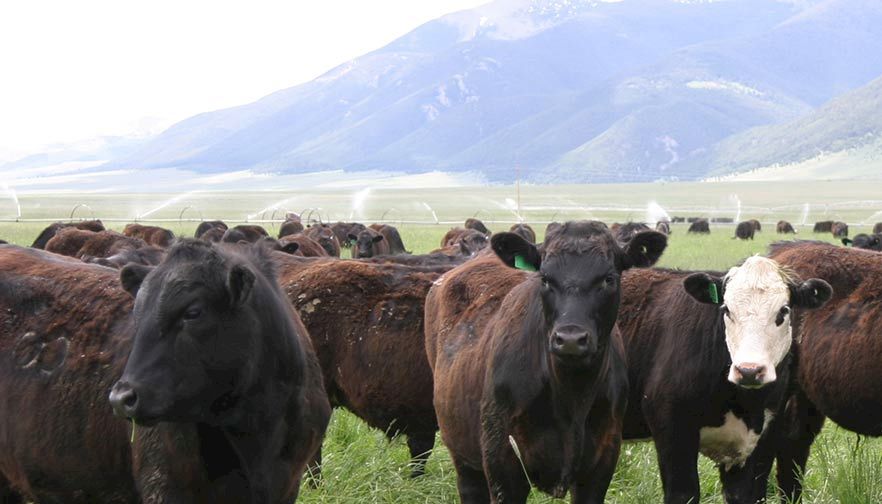 The Montana Farm Bureau is applauding President Trump calling for the Department of Justice to investigate the meatpacker pricing activity which has seen skyrocketing profits while the price of live cattle plummeted by 30 percent. Additionally, MFBF appreciates that Secretary Perdue and the USDA are expanding their existing investigation into pricing practices in the beef industry to also include recent developments brought about by the spread of the coronavirus.

"On the national level, we want to thank President Trump, as well as Senator Steve Daines, Senator Jon Tester and Congressman Greg Gianforte, for their work to ensure there is a formal DOJ investigation into beef price discrepancy," said MFBF President Hans McPherson. "We appreciate that attention has been paid to this subject by some statewide officials as well, like our Attorney General, Tim Fox."
Senator Daines sent a letter to US. Attorney General Barr March 19 where he pointed out that while packers have enjoyed considerable profits over the past few years, cattle ranchers have been producing at a net loss and noted that allegations continue to surface against packers for price-fixing schemes. In April, Congressman Gianforte sent letters asking U.S. Department of Agriculture Secretary Sonny Perdue and U.S. Attorney General William Barr to investigate the beef industry to make sure anti-competitive practices are punished. In addition to the efforts of Montana's members of Congress, eleven state Attorneys General, including Montana A.G. Tim Fox, sent a letter to U.S. Attorney General William Barr asking for a DOJ investigation.
"Competition issues arising from agricultural markets existed long before the COVID-19 pandemic and will persist long after we defeat the current crisis. The US beef processing market is highly concentrated, with the four largest beef processors controlling 80 percent of the U.S. beef processing. In this highly concentrated industry, meatpackers have achieved sizeable profit margins. Cattle ranchers, however, who for generations have supplied our nation's beef, are squeezed and often struggle to survive. Consumers, moreover, do not realize the benefits from a competitive market," said the attorneys in their letter.
"I sincerely appreciate that so much attention is being paid to the struggles of Montana's ranchers and farmers," stated Nicole Rolf, MFBF's Director of National Affairs. "Senator Daines and Congressman Gianforte have been inquiring regularly about the needs of farmers and ranchers and actively seeking solutions. We've been doing our best to address the needs of our farmer and rancher members; providing input on federal legislation like the CARES Act to address immediate needs and seeking out answers to long-standing questions. There are many factors at play here, but our members want to know what all is contributing to the record jumps in the beef cutout."
On April 3, the Montana Farm Bureau joined 26 other state Farm Bureaus in signing a letter to Secretary Sonny Perdue requesting his attention on relief to cow-calf producers seeing increasingly volatile markets and investigating any price manipulation that may be occurring in the cattle industry.
"The cow/calf producer and the stockers have shouldered the brunt of this market decline," noted McPherson. "We had asked the USDA to investigate the drop in cattle prices after the Holcomb Packing Plant fire back in August. Cattlemen were having a hard-enough time before COVID-19; now with many packing plants shuttered or having reduced processing capabilities, our farmers and ranchers are having an exceptionally difficult time. We look forward to the DOJ doing a much-needed, timely investigation into this matter, and urge them to do so with haste."
Want more news on this topic? Farm Bureau members may subscribe for a free email news service, featuring the farm and rural topics that interest them most!