Flooding concerns expressed by Montana Farm Bureau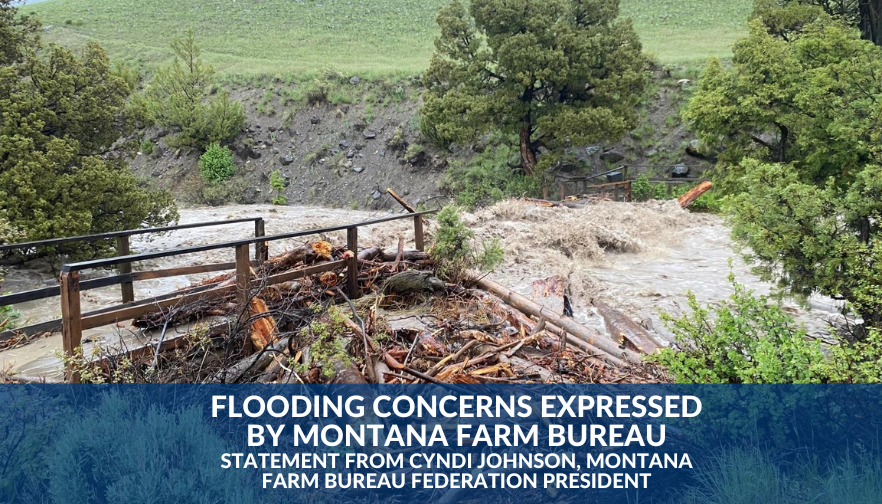 "The Montana Farm Bureau expresses its concern and regard for all of the Montanans affected by the flooding in our state. Our hearts go out everyone who has lost homes, pets, livestock, crops and livelihoods in this natural disaster. It's especially difficult to fathom that while the lower half of our state is experiencing catastrophic flooding, our farmers and ranchers in the northern half are still experiencing a severe drought.
"As the flooding continues and damages are assessed, we hope we can all stand together and restore and rebuild. Having just heard from our friends at FSA, we encourage our state's agricultural producers to contact their local USDA offices to report damage to livestock, crops and agricultural infrastructure to assist in this process."
The local offices can be found at USDA Service Center Locator.
The Montana Farm Bureau is the state's largest general agricultural organization with more than 20,000 member families. www.mfbf.org.
###