Farm Bureau steps up with positive messages, mental health resources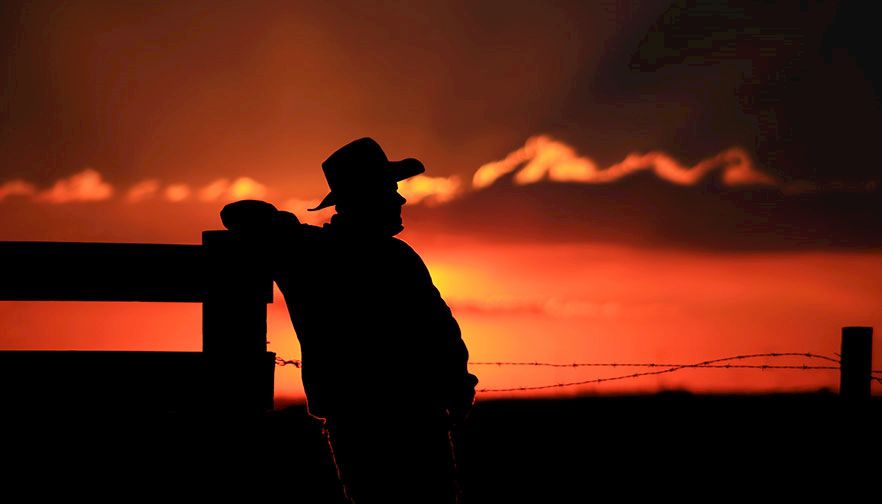 Even in months long before the thought of COVID-19 pandemic, farmers and ranchers across the state were experiencing hard times with low commodity prices and natural disasters. American Farm Bureau and state Farm Bureaus were stepping up to the plate by highlighting issues about mental health, stress in rural areas, and the importance of helping each other.
Times have changed rapidly and now it's an exceedingly hard time for everyone across the world with the onslaught of the Coronavirus. Consumers are worried about shortages of everything from water to toilet paper to all types of food. Yet, hard as times are, it's important to have a positive outlook.
"Recently, U.S. Secretary of Agriculture Sonny Perdue sent a message where he expressed his strong appreciation for everyone involved in the food chain, from the farmers and ranchers who grow the food to those involved in processing it to those who deliver it and finally, those who make sure those grocery shelves stay stocked," noted MFBF President Hans McPherson. "It makes you feel really good when someone at that level takes time to say thank you. Montana Farm Bureau farmer and rancher members, along with everyone growing crops and raising livestock across this country, are working hard to ensure this country continues to have an abundant, safe and nutritious food supply."
McPherson hopes that markets will rebound and farmers will become increasingly optimistic. "It's good to see consumers all over the country realizing that our food system is not broken and realizing what farmers and ranchers do, whether they are opting to buy products from a local farmer or heading to the big grocery chains. However, this is still a trying time for everybody, and Farm Bureau understands that it's also a time of depression---these are scary, uncertain times."
As people around the country look for big and small ways to help their neighbors through the uncertainty that has come with COVID-19, the Rural Resilience Training Program now available at no cost for all Farm Bureau members and staff, is a chance to do just that.
Developed by Michigan State University Extension in partnership with the American Farm Bureau Federation, National Farmers Union and Farm Credit, the online training program is designed for individuals who interact with farmers and ranchers to help recognize signs of stress and offer resources.
"This free training comes at the perfect time and provides Farm Bureau staff and members a meaningful way to make a difference in their communities," said RJ Karney, AFBF director of congressional relations.
The program gives participants the skills to understand the sources of stress, learn the warning signs of stress and suicide, identify effective communication strategies, reduce stigma related to mental health concerns and connect farmers and ranchers with appropriate mental health and other resources.
Want more news on this topic? Farm Bureau members may subscribe for a free email news service, featuring the farm and rural topics that interest them most!