Farm Bureau cheers repeal of onerous water rule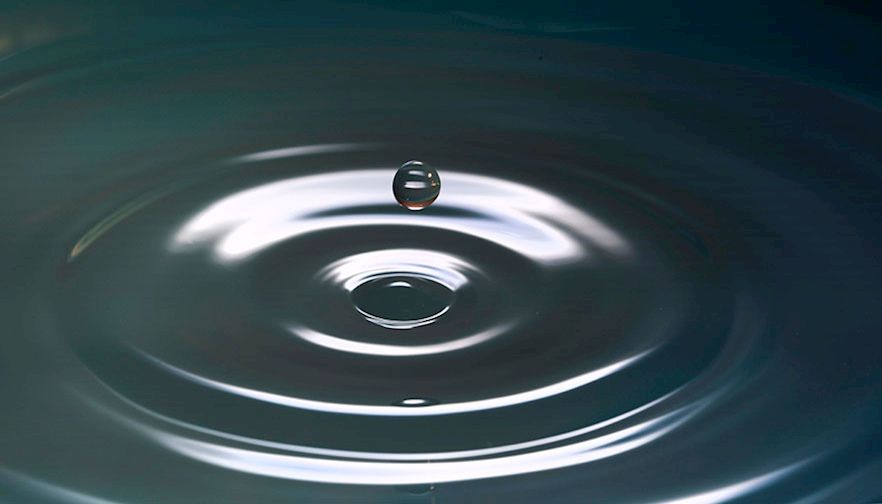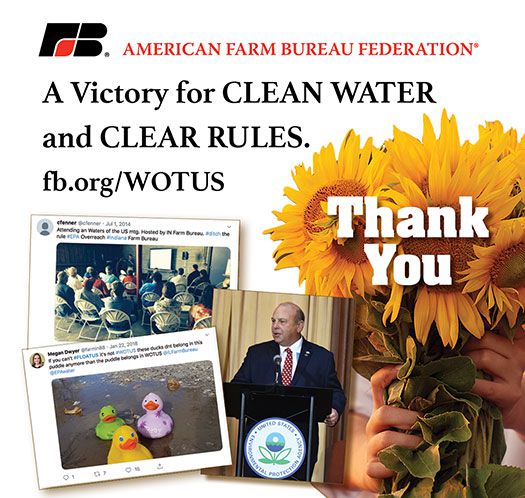 The Montana Farm Bureau applauds today's announcement of the final rule repealing the unlawful 2015 Waters of the U.S. (WOTUS). The U.S. Environmental Protection Agency and the U.S. Army Corps of Engineers said WOTUS vastly and unclearly expanded the definition of "Waters of the United States" beyond the limits imposed by Congress and affirmed by the U.S. Supreme Court.
The 2015 WOTUS rule unlawfully infringed on the role of states in protecting local waterways and granted the federal government nearly unlimited authority to regulate any low spot where rainwater collects. This ambiguous rule also resulted in substantial regulatory uncertainty and legal risk for a broad cross-section of the nation's economy.
"The Montana Farm Bureau has opposed this rule since it was devised in 2015," said MFBF President Hans McPherson. "As farmers, ranchers and landowners, WOTUS would have put excessive, onerous regulations on any prairie pothole or ephemeral stream in the country. We saw the map of what would have been considered a WOTUS in Montana, and amount of area that would have been considered a WOTUS was staggering. Thanks goodness common sense has prevailed."
MFBF's Director of National Affairs Nicole Rolf added, ""It's been a long, hard-fought battle, and we are so thankful to finally see the repeal of the 2015 WOTUS Rule. The 2015 rule violated the premise of cooperative federalism and left farmers and ranchers without the certainty they need to feed the world. Montana's farmers and ranchers fully support clean water and clear rules, and putting the 2015 WOTUS rule behind us provides a fresh start to get this important regulation right. We will now turn our attention to finalizing a new clean water rule that protects water and farmers' and ranchers' ability to work and care for the land."
The 2015 rule was quickly blocked by the 6 th Circuit Court of Appeals based on its legal flaws and the potential for it to cause significant economic and regulatory harm. It was never fully implemented nationwide. Thirty-one states, including Montana, and dozens of agricultural, conservation and industry groups filed legal challenges to the 2015 WOTUS rule for its unlawfully broad expansion of federal jurisdiction.
American Farm Bureau President Zippy Duvall said, "Farmers and ranchers share the goal of ensuring clean water, but the 2015 Waters of the United States rule was unreasonable and unworkable. It made conservation more difficult and created huge liabilities for farmers.
"No regulation is perfect, and no rule can accommodate every concern, but the 2015 rule was especially egregious," said Duvall. We are relieved to put it behind us. We are now working to ensure a fair and reasonable substitute that protects our water and our ability to work and care for the land. Farm Bureau's multi-year effort to raise awareness of overreaching provisions was powered by thousands of our members who joined with an array of allies to achieve this victory for clear rules to ensure clean water."
Want more news on this topic? Farm Bureau members may subscribe for a free email news service, featuring the farm and rural topics that interest them most!