Amended Seed Bill back on the Governor's desk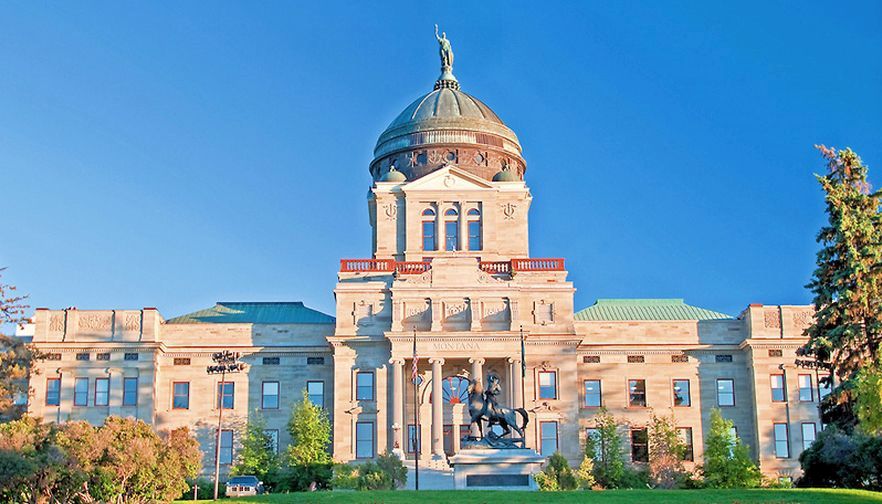 While the Legislators and lobbyists have packed up and headed out of Helena, the work of the 65th Montana Legislature is still not complete. We haven't seen much progress on many of the bills we've been following in the past week, as much attention was turned to attempting to get an infrastructure bill passed last week.
We have eight bills that we've been following that are still pending. These are bills that Montana Farm Bureau members have passed policy on at their local, county meetings and have been handed up to the state policy book for us to pursue. We don't lobby on a bill unless we have explicit, member-written policy that directs us to do so.
Those eight bills are all sitting on the Governor's desk right now, and include some big pieces of important legislation, including providing funding for the sage grouse conservation program, funding and structure for dealing with invasive aquatic species, dealing with water right filing laws, and exempting pulse processing equipment from property tax.
The very important Seed Bill is also back on the Governor's desk. Senate Bill 155 is an act intended to provide consistency in agricultural and vegetable seed regulation by the state and prohibit local government regulation of agricultural seed. Governor Bullock's proposed amendments removed the words "registration, labeling, marketing and notification of use" from the items local government could not regulate.
Those amendments concurred through the House and Senate. The bill does still prevent local governments from governing the planting and cultivation of seeds, which is a good thing for Montana's farmers and ranchers who look to the Department of Agriculture for consistent, reliable regulation. Please reach out to Governor Bullock one more time and ask him to concur to his own amendments and sign the Seed Bill without delay.
We did have one bill we've been tracking make it into law this week, and we'll follow up next week with updates on how the rest fared on Governor Bullock's desk:
LAW: Senate Bill 281, Revising use of fire suppression account funds
Sponsored by Sen. Chas Vincent, (R) SD 1, Libby. Became law.
This law will revise the use of the state's fire suppression account funds focus on more proactive timber management. This law doesn't appropriate any new money, but it does require the state spend $5 million for preventative uses if the fund balance exceed $40 million at the end of each odd-numbered fiscal year.
The bill adds new criteria for how the money should be spent including; fuel reduction and mitigation, forest restoration, forest management projects on federal land and litigation support for local governments related to federal forest projects and more. Montana Farm Bureau Federation policy supported this bill, because we support the responsible management of our state's natural resources.
Chelcie Cargill is Montana Farm Bureau Federation's Director of State Affairs and a fifth-generation rancher from Melville, Montana. Chelcie can be contacted at (406) 930-2299 or chelciec@mfbf.org. Nicole Rolf is the Director of National Affairs and also a rancher from Miles City, Montana. Nicole can be contacted at (406) 951-2429 or nicoler@mfbf.org. The Montana Farm Bureau Federation is a non-partisan, non-profit, grassroots organization that represents 22,000 member families in Montana.
Want more news on this topic? Farm Bureau members may subscribe for a free email news service, featuring the farm and rural topics that interest them most!