Agriculture embraces sustainability for Earth Day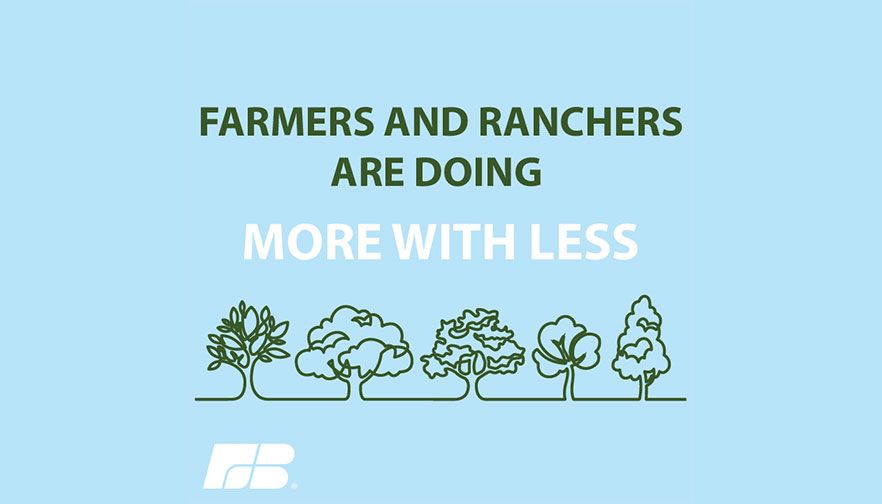 Farmers and ranchers across Montana will celebrate Earth Day April 22 by doing what they do every day: farming and ranching. Whether shipping cattle to fresh grass or tilling a field to grow grain, farmers and ranchers are not only feeding their neighbors, this country and even the world, but are doing so in a sustainable manner.
"Earth Day is not just a one-day celebration for farmers and ranchers, they live Earth Day every day," said Huntley rancher Kathy Teter. "Farmers and ranchers have to be sustainable or they wouldn't be passing their ranches on from generation to generation—or even, to be honest—able to raise their crops and livestock year after year. Today, farmers are more attuned than ever to technology that will put scientific solutions, technology and innovation to work to protect our land, air and water.
They are willing to step out of the box and learn new farming and grazing techniques. They genuinely put in a lot of effort."
The Yellowstone County Farm Bureau president noted, "Farmers and ranchers practice water conservation using no-till methods and advanced irrigation systems. They believe in resting and rotating pastures. Instead of letting the cows have the run of the whole countryside and picking what is best, there is more fencing than ever going on so rancher can create a sustainable pasture. In addition, I know on our ranch we're making sure to fence river beds; we don't want to see a water hole turn into a bog hole. We make sure the cattle only have one place to drink so they don't erode the river bed."
She added that by raising crops, critters and kids, there is a lot of sustainability going on. "There is a lot of country between Sacramento and New York that's rural. Our kids from rural America are the sustainable part of our country. They've grown up knowing how to take care of their animals and will continue the tradition of caring for the land. Our land matters."
Ag producers across the country are getting the thumbs up for the conservation and effort to reduce carbon emissions.  According to the statistics, U.S. farmer and ranchers are doing less with more. Over the last 70 years, U.S. farms have nearly tripled in production while the amount of resources used (including land, energy and fertilizer) has remained rather stable. Compared to 1990, farmers would have needed almost 100 million additional acres to harvest the same amount of corn, cotton, rice, soybeans and wheat they produced in 2018. More than 140 million acres of U.S. farmland are used for conservation efforts and wildlife habitats—that land area is equal to the states of California and New York combined.  
"Farmers and ranchers will continue to sustainably produce more with less while taking care of the land and are proud to be a part of the Earth Day celebration," Teter concluded. 
###
American Farm Bureau Sustainability Video:
https://www.youtube.com/watch?v=1rdy5yooow0
Want more news on this topic? Farm Bureau members may subscribe for a free email news service, featuring the farm and rural topics that interest them most!