MFBF ACE - Advocate.Communicate.Educate
Montana Farm Bureau's ACE program is designed to empower Farm Bureau members to be confident, effective leaders in their County Farm Bureau and local communities. Advocacy follows leadership and with practiced, ever evolving leadership skills, participants will be prepared to actively advocate on key industry issues.  
The focus of the program is built around three primary objectives:
Develop Leaders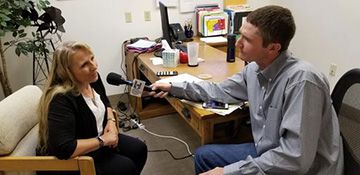 Rural Montana needs strong leadership. We need school board members, local government officials and energetic County Farm Bureau volunteers. ACE participants will refine and establish premiere leadership skills to prepare them for their next leadership step. Armed to communicate industry issues, these participants will be able to represent Farm Bureau interests and agriculture at a local, state and national level.  Welcoming new leadership responsibilities within their County and State Farm Bureau; ACE participants receive an in-depth approach to leadership and how to apply it.
Learn and practice key leadership skills:

Public speaking
Active listening
Conflict management

Learn key techniques and strategies for working with:

Elected officials
Media
Non-ag audiences

Use learned skills and techniques through real-time networking and advocacy opportunities.
Engage Local Communities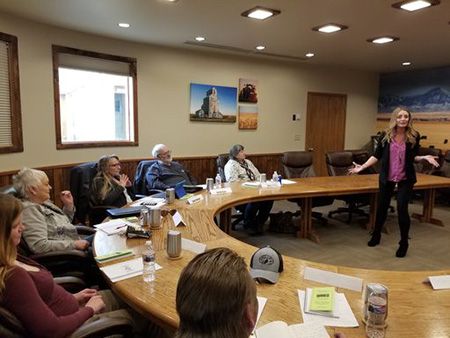 We know there is strength in numbers. ACE encourages participants to actively build coalitions in local communities through teaching and practicing the necessary skills base. Learning opportunities will explore how to seek out and build positive and effective coalitions and why Farm Bureau should be the catalyst to engage local communities.
Participants will:
Learn about and form partnerships through mentorship and networking within their local communities and across Montana.
Use these partnerships to identify shared interests and goals with other groups or individuals and build collaborative coalitions at the local level.
Use learned skills to encourage others to participate in advocacy efforts and to offer educational opportunities for their county Farm Bureau and community.
Issues Advocacy
Creating empowered advocates is crucial to the longevity of rural Montana. We will hear from top AFBF and MFBF staff on key industry issues.  More than that, ACE participants will learn to identify the needs of their own communities and the role they, and Farm Bureau, have in serving those needs. Without a vibrant, healthy grassroots foundation we cannot profoundly affect change on the policy issues impacting agriculture.
Participants will:
Identify local needs.  
Study emergent industry issues.
Create relationships with members who have knowledge and expertise in other areas.
Applications are DUE December 1, 2020.  Click here for the 2021 Application Form. 
Learn More