2023 MFBF Washington, D.C. Fly-In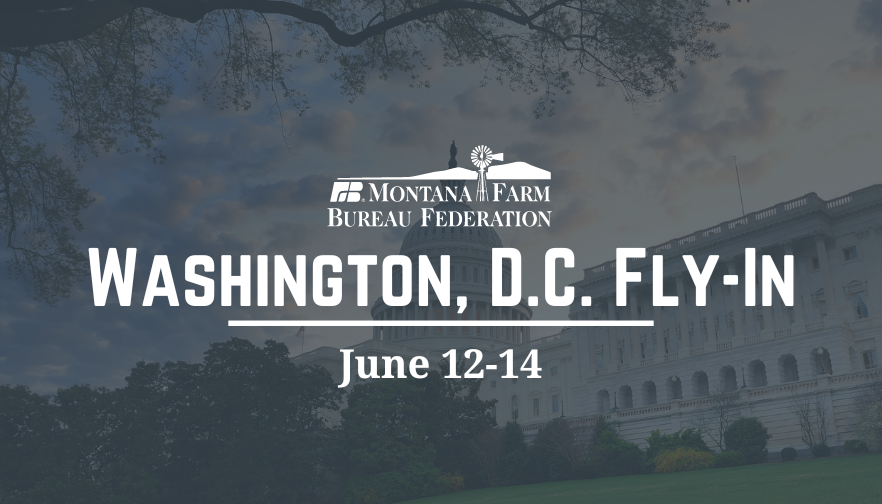 2023 MFBF D.C. Fly-In Program Guidelines
Who?
All Voting Century Club members are encouraged to apply. Once awarded, a member may participate once every two years.
What and When?
Members selected will attend a 2023 Montana Farm Bureau D.C. Fly-In on June 12-14, in conjunction with AFBF's Advocacy Fly-In. Attendees will meet with Montana's Congressional Delegation, agency officials, and participate in other meetings as applicable. Travel costs will be covered by MFBF. All meetings, activities and tours will be organized and guided by Nicole Rolf, MFBF Senior Director of Governmental Affairs. Applications are due
March 10th! 
How?
Members must complete an application and provide documentation of the activities. They must also meet a minimum threshold to be eligible. Applications will be scored and the top three applicants will be selected.